Kensington and Chelsea College
Home ›
Kensington and Chelsea College
Ensuring that you are on the right course is important to us which is why we have a team of dedicated, qualified advisors ready to help and support you in making this decision to study with us.
Our friendly, supportive staff are on hand to make sure you have a brilliant experience from the word go. This includes our highly qualified teaching and lecturing staff who are among the best industry connected and award-winning tutors you could wish for.
Our courses also come with a strong focus on giving students access to unique learning experiences. These include masterclasses and networking opportunities with industry professionals, to entrepreneurial and training opportunities such as selling work on London's iconic Portobello Market, to work placements with high-profile employers including Hemingway Design and Chanel.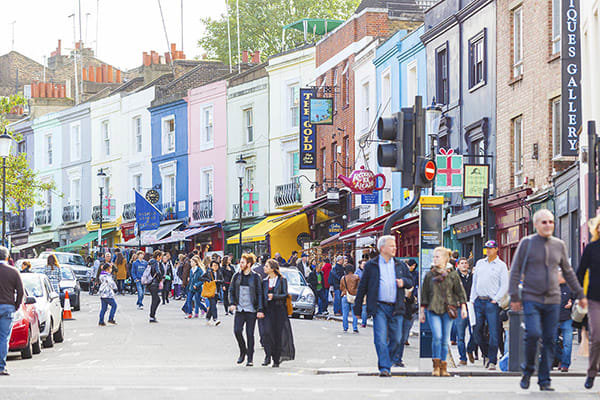 Both of our main centres are based in vibrant, exciting locations in the heart of London. Our is the famous King's Road, whilst our Kensington Centre is in the heart of trendy Portobello. The College also has strong links and partnerships with many of the world-class organisations surrounding it, which has led to some amazing experiences for our students including jobs at the Victoria and Albert Museum and the Science Museum.
The success of our students is one of the many things that make us stand out as a College. Each year we produce some of the industry's brightest stars such as our former millinery student Justin Smith, who helped create the headpiece worn by Angelina Jolie in Disney's 'Maleficent'.
The success of our students is matched by our high-profile national and international reputation for world-class excellence in Creative Arts including Fine Art, Fashion, Millinery, Photography, Design and Sculpture.
Our Higher Educational and Access to Higher Education courses are also exceptional. Whilst our Management and Professional Development courses, along with our vocational courses in Health and Care, Hair and Beauty, Business and Professional Studies and Multimedia, are some of the very best in the area. We are also proud to say we were graded outstanding by Ofsted.
We also know each student is looking for something different, which is why we offer hundreds of opportunities for full time, part time and evening courses to Higher Education, work-based learning and Apprenticeships.
Locations
London
Kensington and Chelsea College
Address
Kensington Centre
Wornington Road
W10 5QQ
London
,
England
,
United Kingdom