Pskov State University (PskovSU) is one of the 33 basic universities in Russia located in the city of Pskov - one of the oldest Russian cities. The university is the center of educational, cultural and scientific life of the Pskov region - the only subject of the Russian Federation bordering 3 states (Estonia, Latvia, and Belarus) and it is the main strategic center in the field of cooperation with the European Union and the Baltic region countries.
Pskov State University was established in 2010 by merging two higher education institutions and three technical and vocational education and training institutions.
Pskov State University offers studies at:
Institutes: Institute of Medicine and Experimental Biology, Institute of Law, Economics and Management, Institute of Engineering, Institute of Mathematical Modeling and Game Practice, Institute of Human Sciences and Language Communication and Institute of Education and Social Sciences

College

The Institute of Lifelong learning

Center of the Russian Language and Culture named after E. A. Maimin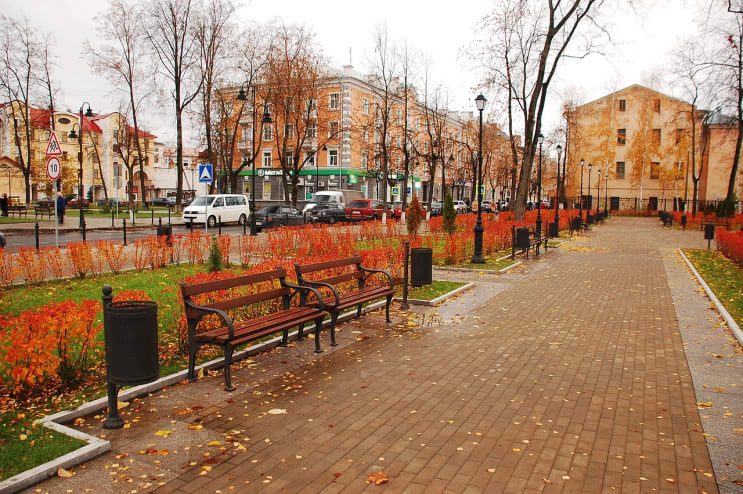 Pskov State University has a multilevel system of higher education:
Bachelor's degree (4 years or 5 years);
Specialist's degree (5 or 6 years);
Master's degree (2 or 2,5 years);
Postgraduate studies (3 or 4 years).
Education is provided in more than 100 educational programs.
Pskov State University Language Testing Center is included in the list of 13 educational organizations conducting an exam on Russian as a foreign language, Russian history, and the basics of Russian legislation (comprehensive exam).
The Institute of Lifelong learning successfully implements more than 100 supplementary educational programs for children and adults, additional educational programs in the form of vocational retraining, advanced training, seminars, and masterclasses.
Since 2020 students have the opportunity to choose the form of training: to study in Pskov or online at any educational program.
The university has a strong infrastructure:
13 educational and laboratory buildings

12 student dormitories

The university library

Student's Home (Dom Studenta)

"Universant" swimming pool

Centre for student initiatives

Medical rehabilitation center with a university polyclinic

Engineering center

More than 10 000 students are enrolled at the Pskov State University, including about 1000 foreign students from 41 countries. The teaching staff consists of 500 members, 70% of them have academic degrees and titles.
Advantages of studying at Pskov State University
Teaching specialties that are in demand all over the world

Availability of a wide network of foreign partner universities

Opportunity to get training or an internship at a partner university

Top 100 in Interfax internationalization ranking

Over 1, 000 international students from 41 countries

Developed tutoring activities of the university, which will allow you to make friends from the first days of your stay at the university

Curators of educational programs - world-class experts

123 educational programs

Russian language teaching for foreign applicants at the preparatory department
Locations
Pskov
Address
пл. Ленина, д.2
Pskov
,
Pskov Oblast
,
Russia