BA in
Bachelor of Arts with Honours validated programme in Fashion Design & Development - 3 years
Marbella Design Academy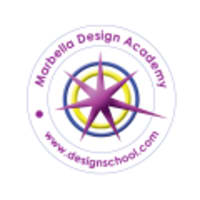 Introduction
Study Fashion Design in English at Marbella Design Academy in sunny Spain for your BA (Hons) validated programme in Fashion Design & Development.
BA (Hons) degree awarded by the University of Bedfordshire, UK.
This three-year Bachelor of Arts (Hons) Fashion Design & Development validated programme is developed, delivered and assessed by Marbella Design Academy and validated by the University of Bedfordshire, UK.
Duration: 3 Years Language: English Credits: 360CP in the UK = 180 ECTS points Marbella Design Academy is an exclusive design school with a family-like atmosphere among students and staff who originate from around the world. The maximum number of places available is 230, so students receive a great deal of personal attention and one-to-one tuition from their teachers. Each academic year is quality controlled by external examiners.
Our students achieve outstanding results; over 50% of our graduates of the last three years have been awarded a 1st Class with Honours degree award.
Fashion design is big business. Being a professional Fashion Designer is a great career with many opportunities. Graduates from this innovative course go on to exciting careers creating their own label, or through employment in global fashion houses across the world. Our Fashion Design course offers an unparalleled level of education in the fashion industry and is designed for those who are passionate about fashion and expressing art through the clothes we wear. Through this course, our upcoming fashion designers learn how to combine design and marketing, in preparation for a bright and rewarding future. Our tutors place great value on ensuring that our students know every aspect of the career and the industry. You will follow your designs from the first sketches to the finished results. Marketing and business management is very important too, and you will be highly skilled in this discipline as well. Besides creating your own collections you will be taught how to start up and grow your own business and how to sell your creations on the marketplace. At Marbella Design Academy you will be taught everything you need to know within the Fashion Design industry, in a wonderful and inspiring atmosphere. The Academy provides the ideal location for international fashion and design. Besides many others, Spain is home to the famous "Zara" Fashion Empire, with several hundred stores worldwide. Su-Shi handbags, Dolfie shoes, Mayoral and Charanga children´s wear, Pepa Loves, Oltimara ladies fashion are all within the region. You will literally be in the hub of European fashion! Our fashion designers also participate regularly in many competitions and shows and won many awards. This validated Fashion Design course provides you with the highest calibre of education in the Fashion Design industry. Emphasis is placed on expert pattern cutting and garment production of your own designs. You will be taught using professional computer applications and software right from the first year of studies, such as Photoshop, Illustrator and InDesign. In the final year, you will gain hands-on experience through a work placement, to prepare you for your real-life experience in the fashion industry.
Marbella Design Academy has been recognised as one of the top design schools in the world, and you will graduate as a highly-skilled professional Fashion Designer.
When you have completed the BA (Hons) Fashion Design & Development validated programme at Marbella Design Academy you will be awarded an official BA (Hons) degree in Fashion Design by our partner institution the University of Bedfordshire.
Marbella Design Academy is state recognised by the Ministry of Education in Spain. The 3-year Bachelor of Arts validated programmes offered to the students at Marbella Design Academy have been developed through over 25 years of experience and are delivered to such a high academic level that they have been approved and Bachelor of Arts validated. Our graduates have a near 100% employment rate on successful completion of this course. When awarded your official BA (Hons) degree in Fashion Design & Development, you can apply for a Master's Degree at any other University of your choice.
Marbella Design Academy - Spain - Founded 1995 - Tuition in English
Curriculum
STUDY PLAN
1st Year
FUNDAMENTALS OF DESIGN & FASHION DESIGN
Fundamentals of Creative process and design
History of Art
History of Fashion Design
Fundamentals of Fashion Design
FASHION COMMUNICATION & DEVELOPMENT
Fashion Production and Process I
Pattern cutting I
Introduction to Materials and color theory
Fashion Illustration I
Editable Vector Software I
Layout Design and Publishing Software I
Image Creation and Photo Editing Software I
DESIGN PROJECTS IN FASHION DESIGN
Project 1
Collaborative Multidisciplinary Practice I
FINAL PROJECT & PORTFOLIO I
Final Project & Portfolio I
2nd Year
FASHION THEORY
History of Fashion Design II
Marketing and brand identity
Sustainabilty and Ethical Methods
FASHION PRODUCTION & COMMUNICATION DEVELOPMENT
Fashion Production and Practice II
Pattern cutting II
Materials and Color theory II
Fashion Illustration II
Editable Vector Software II
Layout Design and Publishing Software II
Image Creation and Photo Editing Software II
CREATIVE DESIGN PROJECTS
Project II
Collaborative Multidisciplinary Practice II
FINAL PROJECT & PORTFOLIO II
Final Project & Portfolio II
3rd Year
ADVANCED FASHION & ENTERPRISE
Fashion Marketing & Enterprise
Fashion Styling
COLLECTION DEVELOPMENT
Advance Fashion Porduction III
Investigation and Pre-collection
FINAL MAJOR PROJECT & PORTFOLIO
Final Major Project, Collection & Portfolio
Professional Practices