Bachelor in
Bachelor in Biology
Wilson College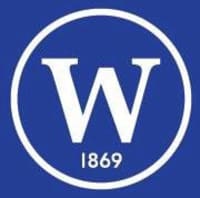 Scholarships
Explore scholarship opportunities to help fund your studies
Introduction
Explore the building blocks of life
The science of biology is taught within the larger context of a liberal arts education and every effort is made to encourage interdisciplinary connections with the social sciences and the humanities. Courses strongly emphasize writing and speaking skills and avoid reducing science to the accumulation of factual knowledge.
Majors are encouraged to pursue summer internships in field and laboratory settings. Active participation by the students in laboratory and field courses is required and direct experience with living organisms and scientific instrumentation is a central focus of the program.
An undergraduate degree in biology offers a variety of career options, including technical positions in business and medicine. Many graduates earn advanced degrees in medical and veterinary schools or do graduate research in such fields as biochemistry and ecology.
Students with expertise in genetics, physiology, and environmental science are increasingly in demand in business and government. Undergraduate work in the sciences provides the student with skills in research and the clarity of thought and communication essential for success in the contemporary world.
Student Learning Goals
To provide a broad foundation in the biological sciences.
To engage students in the methods of scientific inquiry.
To develop effective communication skills and foster independent thought and creativity.
To promote critical analysis and scientific literacy within an ethical framework.
To promote interdisciplinary study and the foundations of a liberal arts education.