Bachelor in
Bachelor in Human Biology
University Of Wisconsin - Green Bay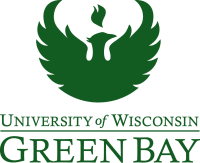 Scholarships
Explore scholarship opportunities to help fund your studies
Introduction
Laboratory courses are a critical part of a Human Biology major. There is a difference between studying science and doing science. Lecture courses guide in the study of science. Laboratory courses build on knowledge to produce the know-how and prepare students to do science. Research projects have students do science. Lecture, lab, and research are important components of a Human Biology major.
Overview
The Human Biology Program offers an interdisciplinary undergraduate major and minor. Our goal is to provide students with a curriculum that facilitates an understanding of the human organism from biological, medical, behavioral, and nutritional perspectives.
Our program draws on the expertise of faculty from a variety of academic disciplines, including biology (molecular and cellular biology), genetics, evolution, reproduction, immunology, pharmacology, physiology, exercise physiology, neurobiology, nutrition, food science, biochemistry chemistry, and physics.
At the time that students declare their Human Biology major, they choose an emphasis within the major (in consultation with their faculty advisor) that best facilitates their professional goals. We offer the following emphases within the Human Biology major:
Health Science
Exercise Science
Nutritional Sciences/Dietetics
Cytotechnology
General Human Biology
Human Biology Learning Goals
The Human Biology Program has the following learning goals:
Demonstrate knowledge of the anatomy and physiology of human organs and organ systems
Demonstrate basic knowledge of molecular/biochemical processes
Demonstrate basic knowledge of cell structure, organelles, and cellular processes
Demonstrate an understanding of the impact of evolutionary forces on the human organism
Demonstrate an understanding of the ecological context of humans
Demonstrate an understanding of the impact of nutrients on human physiology
Demonstrate an understanding of the interactions of exercise and human physiology
Demonstrate an understanding of scientific processes, including inductive and deductive reasoning, formulation of hypotheses, and experimental design
Demonstrate an understanding of research methodologies and the relative value of information obtained from experiments involving observation, correlation, and examination of cause/effect relationships
Know and execute state-of-the-art laboratory techniques
Analyze and interpret scientific information
Demonstrate an appreciation for the ethical and social dimensions of science, as well as weaknesses/limitations and assumptions of science as practiced in the US
Demonstrate the awareness, understanding, and skills necessary to work in a diverse world
English Language Requirements
Certify your English proficiency with the Duolingo English Test! The DET is a convenient, fast, and affordable online English test accepted by over 4,000 universities (like this one) around the world.