BSc in
BSc(Hons) in Biological Sciences
UWE Bristol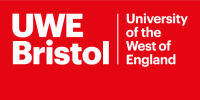 Introduction
Explore human biology, ecology and molecular biology and tailor your degree to your own areas of interest.
Why study biological sciences?
Exploring the diversity and complexity of living organisms and living systems helps us to understand life in all its forms.
Biological scientists can make an important contribution to the welfare of people and the environment.
It's a discipline that builds strong analytical, problem-solving and communication skills providing a good springboard into many careers.
Why UWE Bristol?
BSc(Hons) Biological Sciences is about the application of biological science to the real world.
With a hands-on, practical approach to learning, you'll have lots of opportunities to build your skills in real-world situations.
Study in our microbiology or genetics labs. Go on an expedition to Madagascar or a Cuban island. Learn about primate ecology at Bristol Zoo.
Learn modern methods and technology, and explore life from the molecular level to the scale of ecosystems.
With many opportunities to build essential practical experience, the course offers the chance to undertake placements, internships, fieldwork and residential trips in the UK and abroad.
If you choose the sandwich course option, you can spend your third year on placement with a major employer in the pharmaceutical, healthcare or research sector in this country, Europe or further afield.
You'll apply your academic knowledge to contemporary issues, delve into the areas that most interest you, and expand your career horizons.
Where can it take me?
Once qualified, you'll be in a strong position to work in graduate-level jobs in biological sciences.
You could work in research and development for companies in the pharmaceutical, healthcare or agrochemical sectors.
You could also go into sales, marketing or education, or study for a postgraduate qualification.
Program Outcome
Placements
Students who go on work experience tend to graduate with better degrees. Experience also hones your skills, industry knowledge and professional network, making you a sought-after graduate.
You'll have the opportunity to work with major employers in the pharmaceutical or healthcare industry, with opportunities for placements, internships and volunteering.
We have links with lots of employers, including GlaxoSmithKline, ICI and Novartis, government laboratories, hospital pathology and university research centres.
If you choose the four-year (sandwich) course, you'll spend a year away from the University on a work placement after Year two. You'll spend up to 40 weeks in work-based training in a specialised area of biological sciences.
You could spend a year working overseas in destinations such as the USA, Malaysia, Germany or Switzerland.
You'll get help to find a placement and support from department staff and our award-winning careers service.
Fieldwork
Fieldwork is an essential part of studying and understanding the natural world. This includes short local trips in and around Bristol and optional UK and international residential visits to destinations ranging from Cornwall to Cuba.
Career Opportunities
You'll graduate with the insight, tools and practical experience to make a valuable contribution to the health of the community and the well-being of the environment.
Most graduates follow careers in biological sciences, particularly research and development work in the pharmaceutical, healthcare, education and agrochemical sectors.
As well as preparing you for a laboratory-based job, the course will give you the transferable skills employers value in a wide variety of roles, from sales and marketing to consultancy and conservation.
Many graduates choose to continue their studies with MPhil/PhD research degrees or Master's courses.
Get inspired
Our award-winning careers service will develop your employment potential through career coaching and find you graduate jobs, placements and global opportunities.
We can also help find local volunteering and community opportunities, provide support for entrepreneurial activity and get you access to employer events.
Curriculum
Content
The optional modules listed are those that are most likely to be available, but they may be subject to change.
Year one
You will study:
Life on Earth
Human Anatomy and Physiology
Cells Biochemistry and Genetics
Skills for Biosciences.
Year two
You will study:
Plus, optional modules (the number depending on credit requirements) from:
Microbial Life
Genetics
Cell Signalling
Molecular Biotechnology
Human Health and Disease
Human Physiology
Ecology and Ecosystem Protection
Wildlife Ecology.
Placement year (if applicable)
If you study on the four-year (sandwich) course, you'll spend a year away from the University on a work placement after Year two.
You'll complete the Professional Practice in Applied Science module.
Final year
You will study:
Research Experimental Project or Research Dissertation Project.
Plus, optional modules (the number depending on credit requirements) from:
Scientific Frontiers and Enterprise
Science Communication
Genomic Technologies
Medical Genetics
Cell Control and Disease
Molecular Medicine
Medical Microbiology
Neuroscience and Neuropharmacology
Physical Activity, Nutrition and Health
Pathophysiology
Development and Stem Cell Biology
Primate Ecology and Conservation
Marine Ecosystems
Environmental Forensics
Global Forest Systems
Tropical Expedition
Sustainable Food Production.
The University continually enhances our offer by responding to feedback from our students and other stakeholders, ensuring the curriculum is kept up to date and our graduates are equipped with the knowledge and skills they need for the real world. This may result in changes to the course. If changes to your course are approved, we will inform you.
This structure is for full-time students only. Part-time students study the same modules but the delivery pattern will be different.
Scholarships and Funding
Your overall entitlement to funding is based on how long the course is that you're registered on. Standard funding is allocated based on the standard number of years that your course lasts, plus one additional year.
You'll apply for funding each year that you study and Student Finance will take into account how long the course is in each year that you apply. So if you register for the four-year course and then transfer to the three-year course, the number of years you can apply for funding will change. Student Finance will reassess your funding based on how many years you have been in study, not just those years for which you received student finance.
Always seek advice before taking any action that may have implications for your funding.