BA in
Bachelor in Literary Studies
Utrecht University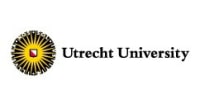 Scholarships
Explore scholarship opportunities to help fund your studies
Introduction
How do we distinguish literary texts from non-literary ones? What role does literature play in society, and what role did it use to play? Students taking Utrecht University's Bachelor program in Literary Studies will take a comparative look at the literature of all eras, ranging from antiquity to the present time, focusing both on literature in itself and on its relation to other art forms and types of media. This program takes in everything from epic poems to novels, and from novels to fan fiction.
Without Borders
Walk into a random bookshop and you will find literature written by authors from all over the world. In fact, the chances are that you read all sorts of literature yourself, be it European or Japanese literature, recent works or novels written in the past, poetry, fan fiction, what have you. Our Literary Studies program will similarly allow you to cross such borders, as literature comes in many languages and represents many different cultures.
Of All Ages
Why are certain stories exciting, while others fail to excite us? How does one recognize a good plot, and what types of plots recur in different guises throughout the ages? How do literature and society affect each other? By comparing texts from various ages and languages, students will uncover principles that go well beyond the confines of language.
An Ongoing Debate
As a Literary Studies student, you will never be lost for words. Literary scholars never stop debating. For this reason, we will teach you to have opinions and to defend these opinions.