Bachelor in
AGRICULTURAL PRODUCTION
Univerzitet Bijeljina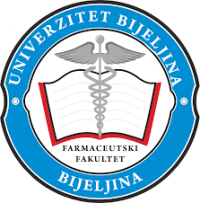 Scholarships
Explore scholarship opportunities to help fund your studies
Introduction
The Faculty of Agriculture of the Bijeljina University contains two study programs, Agricultural Production and Agroeconomics, lasting four years. In the development of agriculture, the key role is played by the education of highly qualified personnel. The Faculty of Agriculture in Bijeljina is an educational-scientific institution that performs educational and scientific-research activities in the field of agro economics and general agronomy.
The Faculty of Agriculture of the University within its educational activity conducts teaching (lectures, exercises, seminar papers, field teaching, and other forms of teaching), according to the curriculum for basic studies and testing of professional knowledge (exams, colloquia, etc.).
Trained staff should have a decisive influence on the development of agriculture in the Republika Srpska and BiH as a whole by modernizing the level and structure of production and its harmonization with social needs and market requirements.
The Faculty of Agriculture independently or in cooperation with other organizations performs scientific research and professional activities through applied and development research, studies, projects, engineering, and expertise.