Bachelor in
Bachelor in Biology
University of Pitesti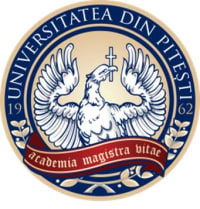 Introduction
This study program aims at training highly qualified specialists with a similar skill set to that of European biologists. Students will also acquire relevant experience allowing them to access the labor market in Romania and abroad.
3 reasons to choose this program
Gain experience and practical skills in the field through training and the opportunity to elaborate the bachelor thesis in research centers, companies, NGOs.
Project and partnership collaborations with national and international universities through ERASMUS+ study and traineeship grants.
The opportunity of continuing the professional training in the field with Master and Doctoral programs, with broad perspectives in the current global context.
Curriculum
Program details
1st year
Vegetal Cytology 3
Animal Cytology 3
General Chemistry 6
Mathematics with Applications in Biology 3
Plant Morphology and Anatomy 6
Invertebrate Systematics 7
Physical Education I
Foreign Language 2
Paleobiology 4
Biochemistry 3
Plant and Animal Histology and Embryology 5
Systematic Botany (Cryptogams) 5
Systematics of the Vertebrates 5
Internship 3
Physical education II 1
Biophysics / Developmental Biology 3
Foreign Language 2
2nd year
Human Anatomy and Hygiene 5
Plant Physiology 5
General Microbiology 6
Systematic Botany (Phanerogam) 6
Physical Education III 1
Anthropology / Ornithology 3
Ethics and Academic Integrity/Microscopy 3
Foreign Language 2
Population Biology 5
Evolutionism 2
Animal Physiology 5
General Genetics 6
Mycology 5
Physical Education IV 1
General Parasitology / Cell and Tissue Cultures 3
Foreign Language 2
3rd year
Cellular and Molecular Biology 5
General Ecology 5
Biogeography 4
Genetic Engineering 4
Phytopathology 4
Human Genetics / Relation Functions, Nutrition, and Reproduction in Animals 3
Immunobiology / Plant Genetics 5
Nature Conservation 3
Phytocoenology 5
Hydrobiology 5
Entomology 4
Physiology of Nutrition and Plant Development 3
Scientific and Professional Writing and Communication/ Soil Biology 3
Taxonomy / Ethology 2
Career Opportunities
Health and Nursing
Research in the field of Biological and Biomedical Sciences
Biodiversity Conservation and Environmental Protection (environmental protection agencies, protected areas, museums, botanical and zoological gardens, public institutions)
Education
Business and Industry (in the pharmaceutical sector, sales companies, dairy industries, sausage factories)