BSc in
BSc in International Program in Life Science
Université Pierre et Marie Curie (UPMC)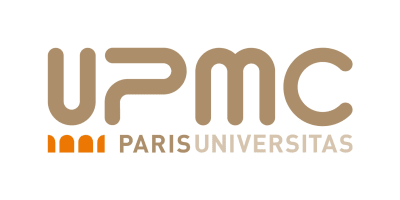 Key Information
---
Campus location
Paris, France
Application deadline
Request info
Earliest start date
Sep 2023
Scholarships
Explore scholarship opportunities to help fund your studies
Introduction
BSc in International Program in Life Science
This program offers students the possibility to pursue the second semester of L3 (S6) at the University of Montreal. By assuring a pedagogic course (in French) similar to the one offered at UPMC, the program enables students to easily experience international mobility, to discover new work methods or to extend the semester with an internship in research laboratories in Canada. The program also allows students to enhance their pedagogic course in a field of personal interest in regard to better prepare their incoming master.
This international program is built of courses from the Life Science Bachelor's degree.
The objective of this bachelor's degree is to allow students to acquire solid scientific knowledge for a real understanding of the living things. This also involves the teaching of biology and the general organization of the animal and vegetable kingdoms as well as the functioning of organisms, from the molecular level to integrated biological systems. Teaching is designed to combine fundamental concepts and teaching of methodological tools. As often as possible, topical issues in research and its applications are presented. Objectives also include demonstrating that an understanding of the living world is done through a multidisciplinary approach, giving students the tools and concepts that will allow them to make diagnostic evaluations and establish corrective measures in all the fields of biology and developing critical analysis of the concerns of society in relation to biology (cloning, GMOs, health, the environment).
Competence
Skills in the Discipline
be capable of setting up an experimental strategy in response to a biological problem
know how to use and adapt analytical and data treatment tools in different fields of biology
be capable of using the biology's study tools, including bioinformatics and statistics tools
General Skills

know how to:
read and comment on scientific texts in English
research and collect information and verify it
conduct bibliographic research in relation to a scientific theme
define a scientific study and present it in written form and verbally
transmit scientific knowledge
work as a team
Opportunities

Further studies

- Vocational bachelor's, in particular, UPMC's in the biotechnical sector: LPC coder, biohygienics, LiQual, food safety bachelor and a bachelor's in water resources and quality in the environment.

- Entry into the third year upon competitive exam or applications to engineering schools, veterinary schools, business schools, the Écoles normales supérieures (ENS).

– Competitive exams for civil service positions (categories A and B).

– After the third validated year, further education with a science and technology master's degree in molecular and cellular biology, physiology and integrative
biology, sciences of the universe, environment, ecology.

– Competitive exams for recruitment as primary-school teachers certified teachers and teachers who have passed the agrégation* exam.


Career Prospects

This major leads to the technician and technical management jobs in the food industry, health, and pharmaceuticals, environmental protection, chemistry, cosmetology, perfume, biotechnology occupations (production, packaging, testing, quality, marketing). It can lead to teaching, jobs as police technicians or engineers, and occupations in technology forecasting and scientific and technical information.