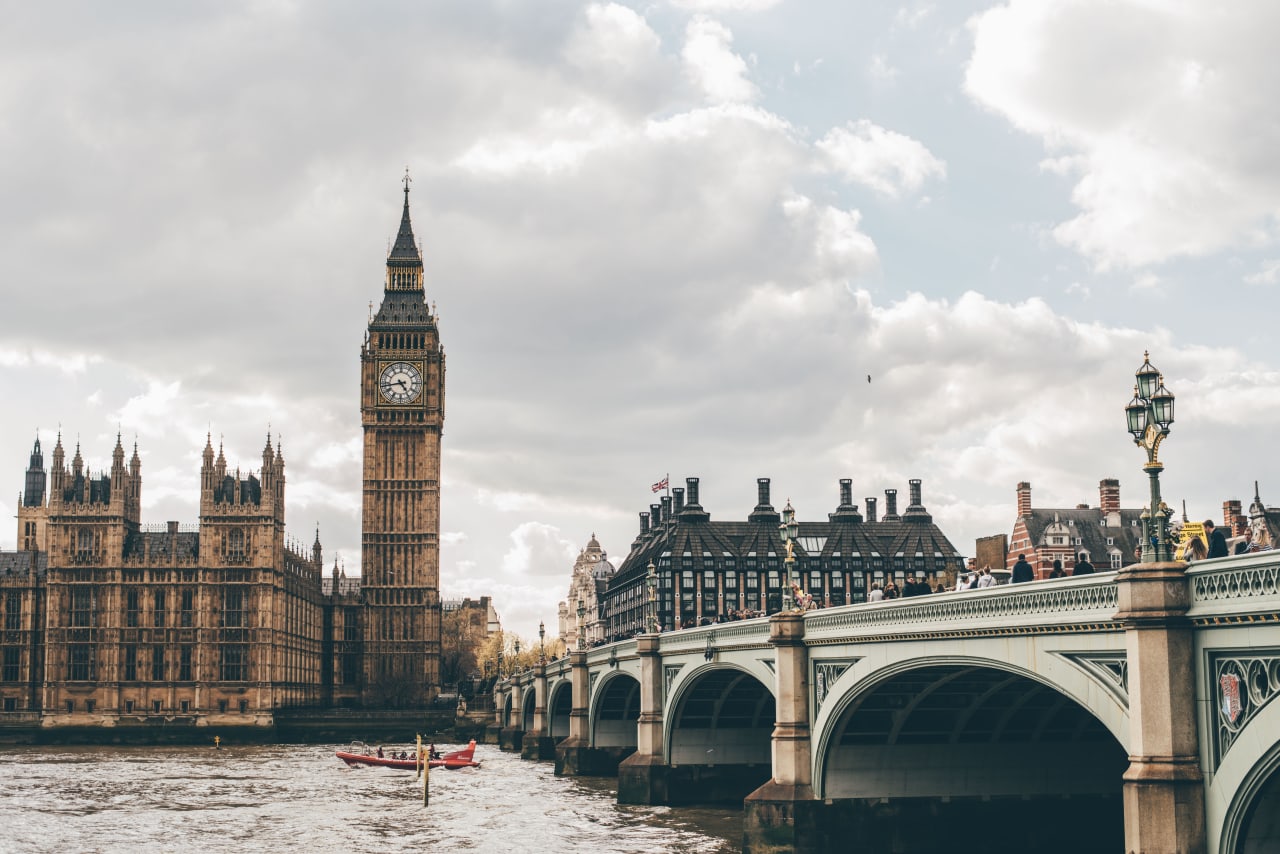 BSc in
BA in Advertising and Brand Management
Staffordshire University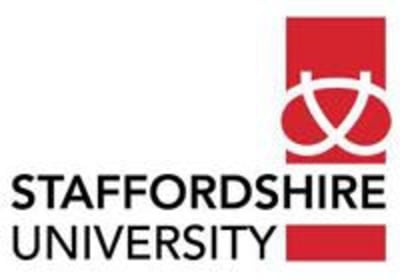 Key Information
---
Campus location
Stoke-on-Trent, United Kingdom
Application deadline
Request info
Earliest start date
Aug 2023
Scholarships
Explore scholarship opportunities to help fund your studies
Introduction
BA in Advertising and Brand Management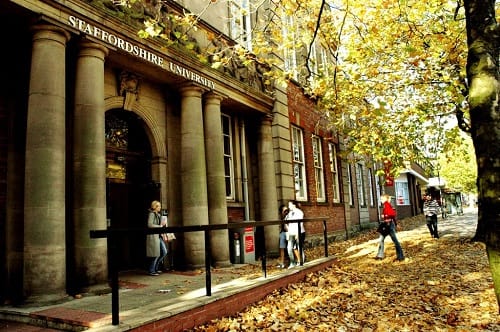 Are you creative and a good communicator with lots of good ideas? Our BA(Hons) Advertising and Brand Management course will give you a broad set of skills to develop a career in this fast-paced creative industry.
Course outline
Our studio mirrors an agency environment, creating flexible working zones and project spaces with industry standard software, so you'll gain hands-on experience that employers value. And our London and New York Agency Programme lets you work on 'live' briefs with top agencies, including Fallon, Profero, 23Red, Yes Agency, Bandujo New York, The Collective, BBH, Pearlfisher and Havas Worldwide.
The course is delivered by experienced tutors who are currently working as creative directors and agency practitioners. Industry placements and agency visits will add to your development. You'll learn about advertising campaigns, strategy and planning, idea generation, integrated communications, art direction and copywriting.
You'll learn about the key concepts and practices that underpin successful advertising and brand communications. You'll experiment with ideas, creative thinking, and communication and explore these areas through creative solutions.
We encourage you to explore visual communication and theoretical issues raised by the relationship between advertising, brands, marketing, and issues of sustainability. You'll learn to integrate strategy, planning and creative practice. And you'll develop your industry links, networks, and placement opportunities.
You'll also have the opportunity to personalize your portfolio. You'll look at creative ideas, research and multi-disciplinary solutions to a creative brief. You'll also investigate the strategic importance of 'future proofing'.
Graduate destinations
Our Advertising and Brand Management degree has a strong alumni network linked through social media groups. Graduates from the coursework in a wide variety of agency roles locally and nationally - with some as far afield as Europe, the USA and China.
Entry requirements
Typical UCAS Offer: 260. BTEC: MMM. Foundation Diploma in Art and Design Merit. All applicants are invited for the interview. If you are currently studying an art and design course e. g. Foundation course, A-Level, AVCE, etc. please bring with you a portfolio of work. However, it is NOT ESSENTIAL that you have a portfolio to apply for this course. We welcome applicants from other disciplines who are passionate about advertising.
Teaching and learning
The Advertising and Brand Management course at Staffordshire University focuses on exploring creativity and practice through research, theory and studio projects. A variety of methods are used to develop and assess students' learning and progression. They are all designed to reinforce the strategy of integrating the intellectual and experiential processes of learning in a creative studio environment so that our students have confidence and experience of the advertising industry environment before graduation with well developed creative thinking skills.
Our course is committed to building our students' confidence in their powers of communication. Our excellent student-staff ratios enable each student to be supported in developing their key skills and approaches at every part of the process. Through each level our students are exposed, to increasingly complex challenges to their ability to communicate their ideas, whether through a presentation of research findings to their peers, written academic argument or, when dealing with a practical brief, communicating creative concepts to a client.
A wide mix of teaching methods is employed which fall into the following categories:
Studio teaching takes place in dedicated studios. This practice contributes substantially to their independence as learners and industry approach.
Lectures, including industry professionals.
Seminars and discussion groups.
Group critiques. Students present their work to the group of staff and students for, for a progress review. Active participation in critiques provides a valuable opportunity to develop confidence in presentation and communication skills. Tutorials for providing feedback on progress as well as encouraging analysis and reflection.
Technical instruction of software etc taught by the technical instruction team. Study visits take place in agencies such as Fallon, Dbi, Crayon in London and Bandujo in New York, we also visit exhibitions and conferences and introduce students to industry contacts and working practices.
We are committed to developing and sustaining a professional approach to work and our students are expected to use all of the allocated learning time for work/practice/research in all modules within the open access studio environment.
The first year of the course introduces students to the foundations and key skills and related industry practices as well as diagnosing the student s current skill base. Students will become involved in all aspects of the creative process from initial brief to final production. The emphasis is on progression towards the ability to self-manage project work.
Modules in the second year foster more independent project orientated modes of study, and students develop further understanding of advertising strategy, copywriting and digital platforms as well as ethical issues. With continued support and supervision and focus on their skills portfolio our students they begin to develop competence within the key skills required within the industry and learn how to employ these effectively either individually or as part of a creative team. This is brought together within our London Agency Workshop Week, which takes place at the end of each year.
In the final year of the course, most modules are Studio-based and will often center on a brief set by the module leader, an external agency, live client or competition brief. This kind of learning model focuses on developing creative insight and research process leading to an effective client pitch, which is assessed. This tests our student's abilities against the processes used within the industry.
If they wish, our students can spend the first semester of their final year studying the same modules (taught in English) at our partner course at the advertising industry-funded Werbe Akademie in Vienna.
Assessment
The Advertising and Brand Management course team have developed effective and appropriate assessment methods and strategies for each module, these strategies information has been devised from discussions with industry practitioners bench-marking against advertising industry practices.
Most modules carry single assessment tasks/activities. The submission of coursework - the nature of which is determined by the project briefs set within the module, but which may consist of any one or a combination of the following components:
Workbooks or logs, documenting the process of generating, developing and resolving thoughts and ideas and demonstrating the influence of research on practical work
Studio concept development boards and portfolios
Research files, documenting the gathering, sorting, and presentation of research material
Creative solutions professionally presented in the format required by the assignment, project or brief
An essay or report, written according to given guidelines as to word count and illustrated as required by the assignment
Pitch Presentation
The course team is confident that the integrated approach to assessment ensures that the varied approach supports different kinds of learners and that the outcomes develop our students' abilities to perform effectively in a `real-world' industry situation.
Employment opportunities
Because of our 360-degree creative and strategic approach to advertising our graduates are industry ready.
Advertising and Brand Management at Staffordshire University has a high employability record. Over 62% of our graduates go straight into the advertising industry after completing their degree, rising to over 90% after three years.
Our emphasis is on developing graduates with key advertising and brand management skills including creative practice, account planning, and research skills.
Because of our involvement with professional bodies like D&AD (Designers and Art Directors Association), IPA (Institute of Practitioners in Advertising) and Ed-Com (European Institute for Commercial Communications Education) and Advertising agencies locally, nationally and internationally, our students are able to utilise these connections and industry contacts whilst on the course and after graduation.
Across all levels and modules, we aim to provide our graduates with a critical awareness through inquiry-based learning, subject knowledge, and skills acquisition. Throughout the three years of the degree, our students develop their understanding through reflective practice and problem-solving and are increasingly encouraged and enabled to take ownership and responsibility for their own learning, both as individuals and as team members, where the ability to interact with confidence, communicate effectively and work with peers and colleagues is paramount.