BA in
Bachelor of arts in Great Books
St Thomas University Canada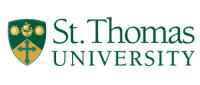 Scholarships
Explore scholarship opportunities to help fund your studies
Introduction
We offer students the opportunity to immerse themselves in the deep study of great books written by some of the world's most influential and original thinkers. Our students read classic texts like Homer's Odyssey and Plato's Republic alongside more modern works like Toni Morrison's Beloved and Alison Bechdel's Fun Home.
DISCOVERING GREAT BOOKS
In Great Books, students encounter different subjects, genres, and modes of inquiry. Each course is organized around a theme, like Freedom or Human Nature & Technology. Students read novels alongside philosophical treatises; they study law, politics, poems, works of history, and autobiographies all in the same course. In addition, every course is team-taught by two professors to promote conversation and a diversity of views. Professors choose texts that will challenge and provoke you — books that might inspire or trouble you. Through these texts, our students come to understand a good deal about themselves and the world they inhabit.
Students who are interested in Great Books often take the first-year Aquinas: Great Books Program, as it operates on similar principles. Our classes are team-taught by at least two different professors and sufficiently small (36 students maximum) to allow for discussion.
YOU MIGHT BE INTERESTED IN STUDYING GREAT BOOKS IF...
You are interested in understanding yourself and your place in the world
You love to read and think about life's big questions
You're interested in the history of ideas