BSc in
BS in Education – Secondary Biology Education
Spring Hill College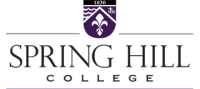 Introduction
Do you dream about changing lives and impacting future generations? Are you passionate about connecting with children and their families? Do you believe cutting-edge technology is crucial in today's classrooms?
At Spring Hill College, our secondary biology education program goes far beyond academics and lesson plans. We give you the skills and tools needed to engage students, stimulate creativity, and develop learning communities that embrace diversity and promote excellence.
Why SHC?
At Spring Hill College, we're making our mark – With our small class sizes and affordable tuition, Spring Hill College is uniquely qualified to provide a high-quality education to our students. Our Jesuit, Catholic college education is renowned as a well-rounded higher education approach, with an emphasis on empowering students with a passion for knowledge and personal growth. With our recent tuition cut, Spring Hill College is one of the most affordable private colleges in the country.
We're curious and inspired – Forbes Magazine has ranked Spring Hill College as one of the top ten best colleges for return on investment (ROI). In our class of 2021, 92% of graduates attained placement six months after graduation through employment, graduate/professional school, internship, or service.
We're doers – Our students contribute 24,000 hours on average to the local community through the Foley Center each year. 100% of the 2020 graduates that applied to medical school were accepted. Spring Hill College has a 100% certification rate and a 92% placement rate with our Education program over the last five years.
Scholarships and Funding
Accessible. Affordable.
Starting in 2021, Spring Hill College tuition and fees are reduced from $41,868 to $21,100. Room and board will be reduced by $3,200.
This price reduction makes Spring Hill one of the most affordable private colleges in the country while retaining our reputation for providing a Jesuit, Catholic educational experience of the highest quality.
Apply for Financial Aid
The most important step for students who wish to apply for financial aid is to submit the FAFSA (Free Application for Federal Student Aid) online and make sure to add Spring Hill College to your list of schools. Only by completing and submitting the FAFSA will you be considered for additional funding from Spring Hill and federal and state sources.
Program Outcome
The secondary biology education program provides students with a well-rounded education so they can not only teach the subject matter, but help students grow and mature into intelligent and compassionate members of society. The education provided involves teaching philosophies and methodologies, instructional design and technology, and an in-depth look into biology.
Career Opportunities
Where We Work
Our Lady of Talpa Catholic School
St. Vincent's Academy
Jackson High School
McGill-Toolen Catholic High School
Career Outlook
Graduates of this program have the skills needed to be impactful educators that instill a passion for the sciences in their students. Students can go on to become teachers in biology, as well as related subjects, in middle schools and high schools across the country.