BSc in
Bachelor of Science in Biology
Spalding University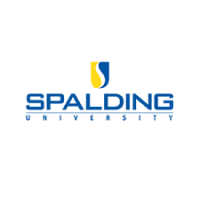 Introduction
The School of Natural Science offers the BS in Biology degree for students interested in strong, comprehensive biological studies. As a student in our biology program, you will gain a solid foundational understanding of biology and can explore further fields such as molecular biology, ecology, physiology, and organismal biology. You'll go deeper in your understanding of biological concepts with supportive studies in mathematics, chemistry, and physics and gain the communication and critical thinking skills, essential to meeting the needs of the times, through general liberal arts study.
Our Natural Science program faculty are invested in your success. They serve as academic advisors who can guide you in scheduling your classes and applying to post-bachelor programs. In addition, as a biology major, you will enjoy small class sizes, innovative laboratories, student organizations, and research opportunities.
Program Details
Earn your biology degree in 120 credit hours
52 hours of general studies
59 hours of major course
9 hours of electives
Graduate in four years or less
Face-to-face instruction
Flexible 6-week block schedule
1-2 classes per block session
Other features of our Biology program
Small class size allows a comfortable and familiar feel between students and faculty
Lab space and equipment provide hands-on, quality time instrumentation and faculty instruction
Assignment of a full-time biology faculty member as an academic advisor
Tutoring offered outside of classroom learning
Reimbursement for one entrance exam for graduate or professional school (GRE, MCAT)
Hands-on learning, cadaver dissection, instrumentation facilities for chemistry and physics, as well as a dedicated tissue-culture lab
Mission-Focused Approach to Learning
At Spalding, we are a diverse community of learners out to change the world. Our graduates serve at every organizational level. We have health and service professionals on the ground changing lives, business leaders transforming teams, and social movers and shakers affecting change. Through our university mission, we've made a commitment to fixing what is broken. On the highest level, we work to create solutions and ignite conversations focused on peace, justice and compassion. On a small scale, we put compassion into action through service to individuals and communities. We hope that you will join our movement to make a difference in the lives of others.
Career Opportunities
As a graduate with a bachelor's in biology, you will be prepared for immediate healthcare, laboratory or government career or further study in graduate and professional schools. Here at Spalding, our biology major prepares you for the entry-level foundation of all things natural science-related, sparking curiosity and passion that will lead to effective change in the world.