Bachelor in
Bachelor in Biology (1st two years)
San Mateo Colleges of Silicon Valley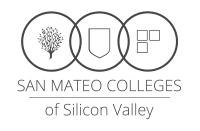 Scholarships
Explore scholarship opportunities to help fund your studies
Introduction
The Field
Biology is the study of life and living organisms, including their morphology, physiology, anatomy, behavior, origin, and distribution.
In order to succeed in biology, students should be passionate about the natural world and demonstrate strong analytical and problem-solving skills.
Biology
While taking biology classes at the Colleges of San Mateo Colleges of Silicon Valley, students can expect to learn proper scientific reporting techniques and a thorough understanding of the scientific method, and they will use biological study, observation, and experimentation to test hypotheses and analyze results. Biology classes also fulfill General Education requirements for a variety of majors.
The college also offers Environmental Science classes that provide a strong interdisciplinary approach to understanding environmental issues from a scientific perspective. Environmental science brings together the disciplines of biological, physical and earth sciences to address the impact of humans on ecological systems.
While the Colleges do not currently offer an Associate Degree in Biology specifically, students can earn degrees in Biotechnology or Natural Science that can help you create a clear path for transfer to a four-year institution.
Career Outlook
The applications for a course of study in Biology, or a degree in Biotechnology or Natural Science, include a variety of careers in the sciences in both private and public industry. Many jobs in biology or the natural sciences require a Ph.D.; taking biology classes or pursuing a Biotechnology or Natural Science degree at the College is a good launching point for pursuing further education at a four-year college or university.
Biologists spend much of their time working in offices and conducting research in laboratories. Most biologists work full time. According to the U.S. Department of Labor, Biological Scientists in California make an average of $83,910 per year.
PROGRAM LEARNING OUTCOMES
Upon completion of the program students will be able to:
General Education
Demonstrate an understanding of the scientific method and the ability to use appropriate models to solve problems.
Apply the knowledge of biological science to distinguish between observations, inferences, relationships, and testimonials under investigation.
Demonstrate the ability to use scientific knowledge to assess personal and environmental health.
Use the scientific knowledge and skills necessary for active citizenship.
Honors
Discuss and understand one area of biological science (e.g., marine mammals; emerging infectious disease)
Majors
Demonstrate an understanding of how the major groups of living organisms are related to each other and of their adaptations for survival.
Demonstrate the understanding of the major concepts in cell biology, and the experimental approaches were taken to address them.
Write clear and well-argued descriptions of topics in biological sciences, based on the course material and articles.
Master laboratory techniques including microscopy, spectrophotometry, gel electrophoresis, and PCR.
Design, perform and analyze experiments in biology.
Continue with upper-division coursework in Biology.
Allied Health
Use aseptic technique in clinical and laboratory environments.
Discuss and understand the role of microorganisms in healthy individuals and in infectious diseases.
Demonstrate the understanding of the structure of the human body.
Demonstrate an understanding of the functions of the organ systems of the human body.
Apply the concept of homeostasis to basic principles in medicine.
Discuss and understand the principles of cellular metabolism, molecular genetics, and immunology.
Please note that the majority/all of the programs are available at all of our three Colleges.