BSc in
BSBA - Management Information Systems
Shippensburg University - John L. Grove College of Business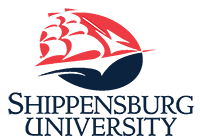 Scholarships
Explore scholarship opportunities to help fund your studies
Introduction
Why Study Management Information Systems?
Effective information is an integral part of any successful organization. The development and administration of an effective information system requires competency in both technical skills and business knowledge. Management information systems professionals utilize tools, techniques, and concepts of various disciplines, such as computer science, management science, and organizational behavior. These interdisciplinary tools, combined with an understanding of the basic needs of an organization, enable the information system professional to apply computer technology to the solutions for a wide range of business problems.
Why Study Management Information Systems at SHIP?
Management information systems (MIS) professionals need strong communication and problem solving skills as well as a solid knowledge of business principles. At Shippensburg University, you'll concentrate on strengthening communications skills, obtaining a broad general education that provides a basic understanding of our society and the world, acquiring knowledge of the basic functions of an organization, and on understanding the dependency of an organization upon quality information. During their junior and senior years our students broaden their focus to include advanced courses in information systems, management, and other courses that enable them to build the required technical and business knowledge and expertise.
You will experience learning through small class sizes that encourage interaction with professors and collaboration with classmates. Located in south-central Pennsylvania, Shippensburg University is close to job and internship opportunities in Harrisburg, Philadelphia, Washington DC and beyond.
Careers in Management Information Systems
The predicted quantity and diversity of positions in management information systems through 2020 make this an extremely attractive career path for college graduates.
Graduates from Shippensburg's undergraduate Management Information Systems (MIS) degree program frequently find jobs as:
Systems analysts
Database administrators
Network specialists
Web designers
Software engineers
Programmers/analysts
Project managers
Technical trainers
Consultants
Many students also choose to further study at the MBA level. If you want a career that involves equal parts business and technology, the undergrad MIS program can provide the skills you need.
Ship has a well-established Business Internship Program that provides opportunities for on-the-job experience while gaining college credits. There are many internship opportunities for management information systems majors, and in some cases, students continue as part-time employees while finishing the coursework for their degree. Internships often turn into job offers, according to post-graduate surveys of Ship business students.
The SHIP Career Connection online job bank contains listings for both full- and part-time internship opportunities at some of PA's leading employers. You can also arrange your own internship by attending job fairs, networking with friends and family in the business world, or applying to federal and state programs.
The average salary for management information systems jobs in PA is $58,000.
Major and Minor Requirements
Admission into the John L. Grove College of Business is competitive - successful applicants frequently possess both high standardized test (SAT) scores and a GPA ranking in the upper percentile of their graduating class. Though applications are accepted year-round, students entering their senior year of high school should begin the application process at the start of the fall semester.
The undergraduate Bachelor of Science degree in Business Administration in MIS requires the completion of a minimum of 120 credit hours in the following areas:
General Education Courses: All students are required to complete the university's general education program, which provides a balanced liberal arts foundation.
Business Core Curriculum: All Business Administration majors take the same core curriculum. This core includes economics, finance, information systems, marketing, organization behavior, and business law as well as other business subjects. See the College of Business website for complete course listings.
MIS Courses: The courses required of the major provide students with the academic background necessary to be successful professionals. See a complete list on the Management Information Systems department page.
Reduced tuition rates apply to out of state students majoring in MIS due to federal STEM grants.
Accreditations
The John L. Grove College of Business, established in 1971, is one of the premier business schools in the Mid-Atlantic Region. Since 1981, our college has been internationally accredited by the most prestigious business-accrediting agency, AACSB International.
Student Groups
The John L. Grove College of Business has a number of clubs for you to participate in and learn more about your area of study outside the classroom. Student Professional Organizations provide a variety of opportunities for you to develop professional contacts, enhance their course of study with hands-on application, and build lasting friendships within the business community. The MIS Club helps you expand your vision of Information Systems.
English Language Requirements
Certify your English proficiency with the Duolingo English Test! The DET is a convenient, fast, and affordable online English test accepted by over 4,000 universities (like this one) around the world.