BA in
Bachelor Of Arts In Communication
Pan Africa Christian University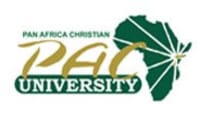 Scholarships
Explore scholarship opportunities to help fund your studies
Introduction
Bachelor Of Arts In Communication
INTRODUCTION
In today's world, effective communication is critical. This programme aims at training individuals to critically package messages using appropriate channels for the greatest benefit to society.
The program demonstrates how communication can be used in the family, industry, and society.
The study of communication in different contexts will provide students with the unique opportunity to develop insights and understanding of the theoretical and empirical basis of this complex discipline.
The program provides students with opportunities to learn the foundational skills and practices of particular professional communication contexts from a biblical perspective. Area of specializations;
Advertising
Mass communication
Corporate communication
Public relations
PROGRAM OBJECTIVES
To increase awareness of the roles communication practitioners and theoreticians play in society.
To inculcate a high regard for traditional communication systems, particularly in the era of new media technologies.
To produce skilled graduates who will offer leadership and managerial skills in communication/media industries.
To introduce students to Christian ethical and moral behavior in a variety of communication contexts.
To provide quality undergraduate instructions in Communication studies so as to enable those capable and interested to pursue Post-Graduate studies.
PROGRAM INFORMATION
The program is therefore expected to play an important role in producing professional communicators who will assist in linking theories and principles of communication to industry and communities in the 21st century.
ENTRY REQUIREMENTS:
Minimum of KCSE Grade C+ (plus) or its equivalent Minimum of KCSE Grade C+ (plus) or its equivalent or
C plain with Pre-University Certificate or Relevant Diploma from a recognized institution or mature age entry.
INTAKE:
Intakes are in January, May & September.