BA in
BA in Biology - Palaeobiology
Opole University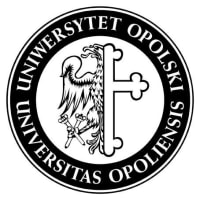 Scholarships
Explore scholarship opportunities to help fund your studies
Introduction
About the programme
Our programme is of great interest; first and foremost because it is based on the study of Biology but has the specialization of Palaeobiology – such a combination is rare these days. It includes both biological and geological disciplines, and, certainly, purely palaeobiological subjects as well.
Advantages of the programme
We offer opportunities to our students to provide purely scientific research based on material collected in the Opole area. Here you may actually collect your study material yourself; for example, Carboniferous ichnofossils and plant remain, Triassic vertebrate and invertebrate fossils, Middle Jurassic and Upper Cretaceous mainly marine fauna, but also some plant remains, etc. Because since January 2016 the European Centre of Palaeontology has been linked to partners in Belgium, Germany, and Portugal, we have some new possibilities for scientific co-operation.
Work opportunities and further education options
With an MA diploma in Biology, with palaeobiological specialisation, you can find a job at universities and research institutions, schools, museums, palaeo- and geoparks, nature reserves and conservation biology (protection) organisations, scientific publishing houses, editorial offices, media, extractive industry and geological surveys, science popularization and the like.
The graduates of the Palaeobiology Master's Programme at the University of Opole can further their education at any university that offers a Ph.D. programme in Biology, Palaeobiology or Geology – thanks to the interdisciplinary approach of the programme.
Tuition fee
EUR 1160 per year
Citizens of Poland and EU/EFTA, as well as the Pole's Card holders, study free of charge.
Entry requirements
You can apply for the Palaeobiology Programme if you hold a BA degree in biology.
| | |
| --- | --- |
| Unit of qualification | Weight |
| Bachelor's degree | 1 |
We require English language skills at B2 level, confirmed in the interview or by a certificate.