Bachelor in
Bachelor In Agriculture Economics & Agricultural Business
New Mexico State University

Introduction
Welcome to Agricultural Economics and Agricultural Business
One in five workers is employed in the food and fiber sector of the U.S. economy. A major in agricultural economics and agricultural business provides flexibility to students with diverse career interests. Our faculty is dedicated to providing knowledge and information and preparing students for the challenging world of increasingly global and information-driven agriculture, food companies and markets, and environmental and natural resource management agencies. AgEcon and AgBusiness majors are also in demand by companies and agencies outside the food and fiber sector. Our alumni have found excellent business, and academic career choices and competitive salaries.
Please explore our website to learn about the many talented people and the variety of academic, research, and extension programs that we have to offer.
The AEAB Department consists of 14 faculty members, 12 Co-op Extension Service members, and 3 staff members.
Currently, the Department offers 2 B.S. degrees, 4 M.S. degrees and 2 Doctoral degree programs: a Doctor of Economic Development and Doctor of Philosophy in Water Science & Management with several options within these degrees.
About Us
The Department of Agricultural Economics and Agricultural Business including Extension Economics (AEAB) has a long and proud history. Since 1925, the year when the Agricultural Economics Department was formed, faculty members have conducted various Research and Extension activities to address the different economic, environmental, social and technological issues in the agricultural sector and rural communities that enable or inhibit agricultural and agribusiness development. Many of the faculty members have international expertise and several have worked in agricultural sector development projects in the countries of South Western Asia and the Middle East such as Yemen, Jordan, Iraq, Afghanistan and Egypt.
Our Mission
The 21st century presents many challenges and opportunities concerning our agricultural, natural, and human resources.
Enhancing the well being of the citizens of New Mexico, the nation, and the world through excellence in teaching, research, and extension programs, our mission includes the following cornerstones:
Education - We focus on students' futures by enhancing their capacity to reason analytically, critically, and creatively, and by preparing them to function as effective, ethical professionals;
Research - We design and conduct research that improves society's capacity to develop and manage its resources efficiently, fairly, and sustainably;
Extension - We serve the public by providing objective, timely, and relevant information to address the broad interests of the community.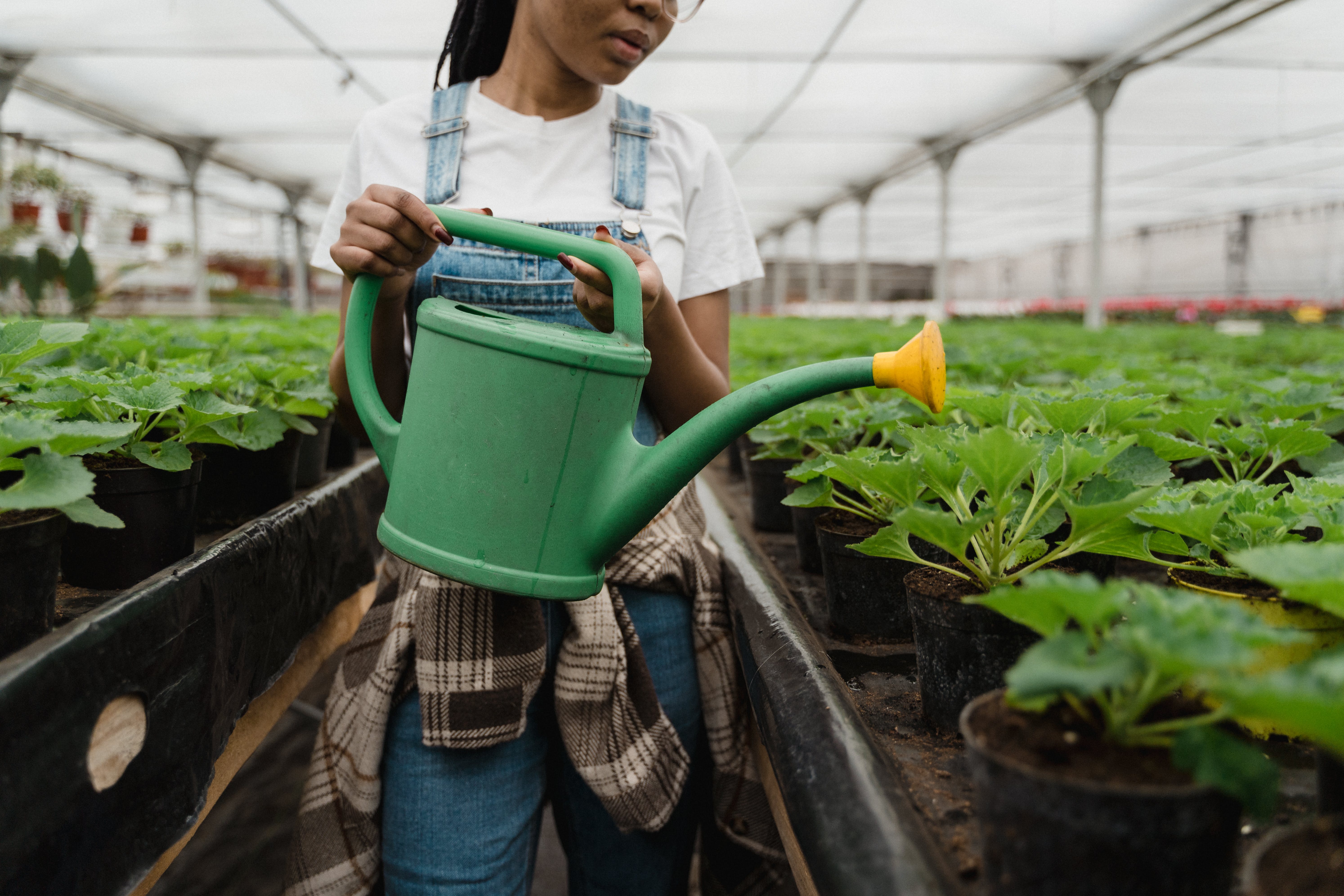 Undergraduate Program
Do you want to...
Take classes with award-winning faculty?
Compete in national agri-marketing competitions?
Develop entrepreneurial skills related to agricultural business?
Work internationally?
Return to production agriculture with enhanced farm/ranch management skills?
These and many other career and learning opportunities await you!
Departmental Student Services Center
Students are also invited to visit the Agricultural Economics and Agricultural Business Student Services Center that maintains copies of all undergraduate student records and is located in Gerald Thomas Hall, Room 379. The administrative assistant in the Departmental Student Services Center and full-time staff member, Irma Marshall, handles correspondence, files, checks degrees, and all relevant items for undergraduate and graduate students. The Center provides students with a central place to get help without having to make an appointment.
Curriculum
A Suggested Plan of Study for Students
A roadmap for students coming into the Department of Agricultural Economics and Agricultural Business without deficiences and without advanced coursework, e.g., AP course credit or dual credits wishing to pursue a degree in Agricultural Economics and Agricultural Business (AEAB).
This roadmap assumes student placement in MATH 1215 and ENGL 1110G. The contents and order of this roadmap may vary depending on initial student placement in mathematics and English. It is only a suggested plan of study for students and is not intended as a contract. Course availability may vary from fall to spring semester and may be subject to modification or change.
First Year
Fall
ACES 1120- Freshman Orientation- 1
ACES 1210- Financial Fitness for College Students- 1
AEEC 1120- Careers in Food and Agribusiness- 1
AEEC 1110- Introduction to Agricultural Economics and Business- 3
ENGL 1110G- Composition I- 4
ECON 2110G- Macroeconomic Principles- 3
AEEC 2140- Technology and Communication for Business Management- 3
Total Credits- 16
Spring
Choose one from the following- 3
ENGL 2130G Advanced Composition
ENGL 2210G Professional & Technical Communication
ENGL 2221G Writing in the Humanities and Social Science
ENGL 2210H Professional and Technical Communication Honors
ENGL 2215G Advanced Technical and Professional Communication
AEEC 2110- Principles of Food and Agribusiness Management- 3
ECON 2120G- Microeconomics Principles- 3
Area III: Laboratory Science Course- 4
MATH 1215- Intermediate Algebra- 3
Total Credits- 16
Second Year
Fall
MATH 1220G- College Algebra- 3
Choose one from the following- 3
AXED 2120G- Effective Leadership and Communication in Agriculture
COMM 1115G- Introduction to Communication
COMM 1130G- Public Speaking
HNRS 2175G- Introduction to Communications Honors
AEEC 305- Marketing and Food Agricultural Products- 3
or MKTG 305- Marketing Food and Agricultural Products- 3
VWW - Viewing a Wider World Course- 3
Area V: Humanities- 3
Total Credits- 15
Spring
MATH 1430G- Applications of Calculus I- 3
Choose one from the following: 3
A ST 311- Statistical Applications
MATH 1350G- Introduction to Statistics
Choose one from the following: 3
MGMT 309- Human Behavior in Organizations
MGMT 332- Human Resources Management
MGMT 361- Small Business Management
Area VI: Creative and Fine Arts- 3
Free Elective Course- 3
Total Credits- 15
Third Year
Fall
ACCT 2110- Principles of Accounting I- 3
AEEC 342-Economic Analysis of Food and Agribusiness-3
AEEC 350-Spreadsheet Applications in Food and Agriculture-3
AEEC 445V-Agricultural Policy ((doesn't count towards VWW))- 3
Any General Education Elective - "G" Course-3
Total Credits- 15
Spring
ACCT 2120- Principles of Accounting II- 3
AEEC 340- Economics of Food and Agricultural Markets- 3
or ECON 312- Intermediate Microeconomic Theory- 3
BFIN 341- Financial Analysis and Markets- 3
Required Specialty Area Course- 3
Free Elective Course- 3
Total Credits- 15
Fourth Year
Fall
ECON 304- Money and Banking- 3
or ECON 311- Intermediate Macroeconomic Theory- 3
AEEC 385- Applied Production Economics- 3
AEEC 425- Food and Agribusiness Financial Management- 3
Required Specialty Area Course- 3
Free Elective Course- 3
Total Credits- 15
Spring
AEEC 400- Seminar- 1
AEEC 456- Case Studies in Food and Agribusiness Management- 3
VWW - Viewing a Wider World Course- 3
BLAW 316- Legal Environment of Business- 3
Free Elective Course- 3
Total Credits- 13
Total Credits: 120
Scholarships and Funding
Financial Aid and Scholarships
For information on financial aid options available to NMSU students please visit the NMSU Financial Aid and Scholarships Office. Many students also find work on campus through the Career Services Office, from workstudy, regular, or internship employment.
The Department of Agricultural Economics and Agricultural Business offers undergraduate scholarships totaling about $23,000 each year. Our majors are also eligible for a variety of scholarships awarded by the College of Agricultural, Consumer and Environmental Sciences, which has more than $450,000 annually to support students. About 25% are reserved for freshmen.
Departmental Scholarships
Archer Daniel Midland (ADM) Scholarship
David & Paulina Salopek Scholarship
Farm Credit of New Mexico Scholarships
Hurt Endowed Scholarship
James F. Cole Memorial Scholarship
L.E. (Gene) Mathers, Jr. Memorial Endowed Scholarship
New Mexico Oil and Gas Association/Catlett Endowed Scholarship Fund
Patrick Hightower Memorial Scholarship
Paul Roach Endowed Memorial Scholarship
Robert L. Coppersmith Memorial Scholarship
William Esslinger II Memorial Scholarship
William S. May Scholarship
Dept. of Ag. Econ. / Ag. Bus. Scholarships
Kringle the Cat Scholarship
For more information on College and Departmental Scholarships, please contact Dr. John Townsend, AEAB Undergraduate Program Coordinator.
English Language Requirements
Certify your English proficiency with the Duolingo English Test! The DET is a convenient, fast, and affordable online English test accepted by over 4,000 universities (like this one) around the world.