Bachelor in
AGRICULTURAL ENGINEER
National University of Tucuman (Universidad Nacional de Tucumán (UNT))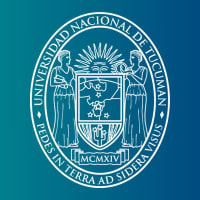 Scholarships
Explore scholarship opportunities to help fund your studies
Introduction
The program, execute and evaluate the multiplication, introduction, improvement, adaptation, and conservation of plant species for productive, experimental, or ornamental purposes.
Determine, classify, inventory, and evaluate plant resources for the purposes of their use, reproduction, and conservation of biological diversity.
Program and execute the production, maintenance, and conservation of forage resources and intervene in their evaluation and use based on animal production.
Plan, direct and/or supervise in agricultural systems the dispensing, handling, and application of agrochemical, domestic sanitary, biological, and biotechnological products.
The program, execute and evaluate the implantation of plant species in different spaces, according to their characteristics, function, and destination, and determine the management conditions of said species.