BA in
Bachelor of Film and Television Arts
Macromedia University of Applied Sciences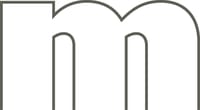 Introduction
Filmmakers and film directors have the eye to capture the subtlest of expressions and at the same time, they can captivate us with larger than life stories using the mash-up of sounds, sights and all kinds of emotions.
Are you also passionate about telling stories and transforming visions into visuals? If you aspire to be at the focal point of film-making, this bachelor's degree in Film and Television with specialisation in Filmmaking is the perfect match for you.
Visit our website to get the brochure and learn more about our Filmmaking (B.A.) programme.
Curriculum
Contents of the Filmmaking (B.A.) programme
The curriculum of the Filmmaking specialisation blends the all-round theoretical knowledge together with adequate practical competence through practice projects.
Researching, writing, developing and implementing are the most fundamental tasks of a director. But the key success factors of directorial work is the ability to lead, mobilise and motivate the actors, the crew and the experts involved. Here is the overview of the core modules:
Fundamentals of filmmaking
Script analysis
Production
Creative writing
Staging, Blocking, Image Resolution
Specialised topics in direction
Internship
Macromedia cooperates with a large number of renowned companies where you will spend a full semester as an intern. You gain practical experience under the supervision of your professors and can start networking with the industry.
Fully accredited semester abroad
Students also spend one fully-accredited semester abroad at one of our worldwide partner universities and gain intensive international experience during their studies.
Degree awarded
Students on this B.A. programme are awarded the following bachelor's degree:
Bachelor of Arts in Filmmaking
Program Outcome
Degree awarded
Students on this B.A. programme are awarded a Bachelor of Arts in Filmmaking.
Career Opportunities
Future career opportunities
After graduating from this B.A. with a specialisation in Filmmaking, you will be well-equipped for diverse career options in the film, media or the advertising industry. You can see yourself in the following future roles, among others: