BSc in
Bachelor of Science in Biology
Messiah College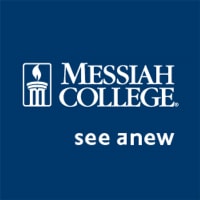 Scholarships
Explore scholarship opportunities to help fund your studies
Introduction
Biology at Messiah College
Put your mind, heart and hands to work as a biology major at Messiah College. Through the biology degree program, you'll not only study creation, but also the creator, integrating your knowledge of biology with your Christian faith.
Messiah College's Bachelor of Science (B.S.) in biology offers you a strong foundation of core biology courses and the opportunity to focus in a particular area of interest through the biomedical, cellular, ecological, general and organismal biology concentrations.
Biology major distinctives
As a biology major at Messiah College, you'll be able to:
Gain firsthand experience using a scanning electron microscope, mammalian tissue culture facilities and molecular biology techniques including polymerase chain reaction (PCR), along with other sophisticated equipment to analyze cultures and manipulate molecules.
Earn a teaching certification in biology with minimal additional coursework.
Take courses in the biomedical concentration that will prepare you for medical school.
Participate in travel courses or directed research.
Attend public events on science and faith.
Conduct malaria/AIDS research at Macha Mission Hospital in Zambia in collaboration with Johns Hopkins.
Career options for biology majors
As a graduate of the biology program, students are equipped to secure positions such as:
Research associate
Staff at pharmaceutical companies
Staff at biotech companies
Positions with biology-related organizations such as:
U.S. Fish and Wildlife, Nature Conservancy, Audubon Society, Zoos, etc.
Internship and research opportunities for biology majors
Messiah's nationally recognized internship program helps place students in a variety of biology internships. A few examples include:
National Institutes of Health
Nature Conservancy
Penn State Hershey Medical Center
Pennsylvania State Department of Agriculture
United States Department of Agriculture
Research and hands-on learning
Throughout the degree program, you'll constantly have hands-on experiences that complement your biology classes. Many students conduct original research in our state-of-the-art laboratories which have research-quality equipment such as a real-time polymer chain reaction machine and deconvolution fluorescence microscopes. Others team with faculty to join their research projects in areas such as cancer metastasis, phytoremediation, cellular immunology, forest ecology and herpetology. Some students even take to campus' expansive woodlands, fields and wetlands for their research.
In the biology major, you'll also have the opportunity to go beyond our Pennsylvania campus and see the world as your classroom. Biology degree students often participate in faculty-led courses abroad in Central America, New Zealand and Zambia. No matter your area of focus, you will find a wealth of intriguing courses and exciting hands-on experiences that will enhance your learning and stewardship techniques as you complete the biology program.
Scholarships
Messiah College offers several scholarships including the Provost's and College Honors Programs Scholarships each with different academic requirements and deadlines. We must receive all application materials by January 15th for highest scholarship consideration.
International citizens may be awarded additional financial aid on a case-by-case basis using the information provided on the International Student Scholarship Application (ISSA). The link to the ISSA form is emailed to students along with their admissions decision letter. That means the sooner the admissions process is completed, the sooner students can apply for financial aid and receive a package.
After subtracting academic scholarship and financial aid monies, international students pay between US$20,000-$30,000 each year for four years. The U.S. Embassy will deny student visa requests if the student cannot show supporting financial documents to pay this amount for college expenses. This is a government rule, not college rule.
We can accept your application, official transcript and test score at any time during the year. You must select which term you would be entering. There are two intakes during each academic year - in late August for our Fall term, and late January for our Spring term.
After graduation
With your biology degree from Messiah College in hand, you'll be prepared for whatever post-graduation path you pursue, whether working in biology, furthering your studies in a biology master's program, or attending medical school.