Bachelor in
Bachelor's Degree in Biology
Martin Methodist College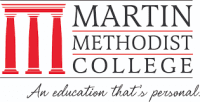 Scholarships
Explore scholarship opportunities to help fund your studies
Introduction
Our major develops a deeper understanding of life processes. They develop critical thinking and an understanding of the importance of biology to real-world current events. Many of our students find the biology program helps them identify their career interests and prepares them for their future.
Biology majors learn to develop and test hypotheses, collect and analyze data, and present the results. They also learn various laboratory skills such as the preparation of chemical solutions, dissection, chromatography, electrophoresis, and DNA isolation and amplification. Furthermore, they acquire an understanding of cell structure, metabolism, heredity, ecology, evolution, and phylogenetic relationships among organisms' major taxa.
Students acquire a broad base of knowledge in the life sciences, learn current ideas in Ecology, Genetics, Cell Biology, and various other specialty areas, and get valuable preparation for jobs or further schooling.
From Martin's biology program, graduates have followed such diverse career paths as pharmacy school, high school biology teaching, and environmental chemistry. Others have gone on to study fish biology, forensics, and dentistry. Martin offers all the courses necessary to prepare for medical and veterinary schools and many other health-related programs for those interested in the health sciences. Whether you enjoy laboratory research or counseling, working with people, plants, animals, or microbes, or working outdoors or indoors, there are many careers to choose from that you may successfully start with a biology degree.