BSc in
Bachelor of Science in Biology - LIU Post
Long Island University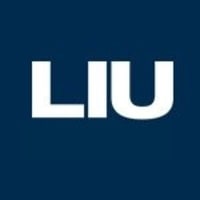 Scholarships
Explore scholarship opportunities to help fund your studies
Introduction
About
A major in biology will automatically fulfill the requirements for admission to almost all graduate programs as well as most medical, dental, and veterinary schools. This degree program covers the fundamentals of biology with opportunities to explore a wide range of subjects such as primate anatomy, human genetics, the plant kingdom, marine biology, and microbiology.
The Bachelor of Science degree is ideal for those planning to become doctors, dentists or veterinarians and includes courses in mathematics and computer science. This program is also excellent preparation for such careers as biologist, ecologist, botanist, oceanographer, geneticist, chiropractor, medical technologist, pharmacologist, educator, researcher or nutritionist, to name a few.
Concentrations
The Department of Biology at LIU Post offers three concentrations within the B.S. in Biology degree program: Pre-medical Sciences; Molecular Genetics-Cell; and Ecology, Evolution, and Behavior. The concentrations provide the academic foundation for future admission into medical, dental or veterinary schools and other health and scientific fields.
As part of the curriculum, students conduct a year of research in a professional laboratory and receive hands-on knowledge in scientific research methods and techniques. This experience will provide the student with an advantage when applying for admission to graduate or professional school.
The Pre-Medical Sciences concentration offers courses in microbiology, disease processes, comparative physiology, molecular biology, the biology of cancer, and pharmacology. This concentration is for students interested in applying to medical school, dental or veterinary schools. Throughout the degree program, students will receive specialized by guidance from the Pre-Medical, Pre-Dental and Pre-Veterinary faculty advisor.
Within the Molecular Genetics-Cell concentration, course offerings include comparative physiology, molecular biology, histology, developmental biology, invertebrate zoology, comparative vertebrate anatomy, and tropical marine biology. Armed with this specialization, students can pursue Ph.D. programs and/or careers in industry, research, universities, hospitals, and laboratories.
The Ecology, Evolution, and Behavior concentration provides a wide array of courses in ecology, microbiology, vertebrate zoology, vertebrate paleontology, animal behavior, marine biology, plants structure and function, and conservation biology. This concentration leads to specialized Ph.D. programs and/or careers in conservation, wildlife, preservation, fishery, and national parks.
English Language Requirements
Certify your English proficiency with the Duolingo English Test! The DET is a convenient, fast, and affordable online English test accepted by over 4,000 universities (like this one) around the world.