BSc in
Bachelor of Science in Biology - LIU Brooklyn
Long Island University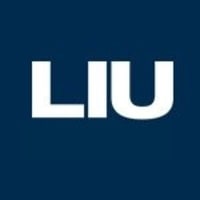 Scholarships
Explore scholarship opportunities to help fund your studies
Introduction
About
The B.S in Biology is designed to prepare students for graduate or professional studies as well as for entering the job market. Students complete a total of 120-credits and can elect to specialize in molecular biology. Students who elect to specialize in this concentration must complete all of the requirements for the B.S. in Biology. They also are required to take specific biology courses as part of their advanced biology electives.
Credit and GPA Requirements
Minimum Total Credits: 120
Minimum Liberal Arts & Sciences Credits: 60
Minimum Major Credits: 36
Minimum Credits in Courses > 100 Level: 48
Ancillary Requirement: see above
Distribution Requirement: see above
Minimum Major GPA: 2.0
Minimum Overall GPA: 2.0
Accreditations
All undergraduate and graduate programs at the LIU Brooklyn are registered with the New York State Education Department and accredited by the Commission of Higher Education of the Middle States Association of Colleges and Secondary Schools. In addition, various academic programs in the Richard L. Conolly College of Liberal Arts and Science are accredited by professional organizations, signifying they meet the highest standards of educational quality as determined by leaders in the field.
American Psychological Association
The Ph.D. in Clinical Psychology, offered by the Department of Psychology, has been accredited since 1974 by the American Psychological Association (APA), which is based in Washington, D.C., and is the largest association of psychologists worldwide. APA accreditation is a voluntary, non-governmental process of self-study and external review intended to evaluate, enhance, and publicly recognize quality in higher education. The Ph.D. in Clinical Psychology's most recent APA accreditation visit occurred in 2007 when the program was awarded full accreditation status.
American Chemical Society
The B.S. in Chemistry, offered by the Department of Chemistry, is certified by the Committee on Professional Training of the American Chemical Society (ACS). Degree programs receiving ACS certification offer a rigorous, broad-based education in chemistry, and are characterized by accomplished faculty and state-of-the-art facilities. Graduates from ACS certified programs possess experimental and communication skills that prepare them for careers or further study at the graduate level. Employers and graduate schools recognize the value of the ACS credential.
American Speech-Language-Hearing Association (ASHA)
The M.S. in Speech-Language Pathology, offered by the Department of Communication Sciences and Disorders, is accredited by the American Speech-Language-Hearing Association (ASHA). ASHA is a professional, scientific, and credentialing association with over 140,000 members and affiliates. ASHA represents speech-language pathologists, audiologists, and speech, language, and hearing scientists in the United States and internationally.
English Language Requirements
Certify your English proficiency with the Duolingo English Test! The DET is a convenient, fast, and affordable online English test accepted by over 4,000 universities (like this one) around the world.