Bachelor in
Bachelor in Biology
Lewis-Clark State College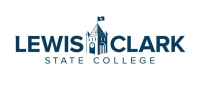 Introduction
The biology major is designed to provide students with a solid foundation in biology through five core classes covering molecular, cellular, organismal, microbiological, ecological, and evolutionary biology. The flexibility in the program allows students and academic advisers to work together to design a program of study that best suits students' strengths and interests. Upper-division electives include courses such as immunology, mammalogy, and animal behavior. Students can opt to participate in undergraduate research projects, serve as teaching assistants, or complete internships. Because of the breadth of course offerings, the Biology Program offers successful preparation for a wide variety of career paths, including admission to graduate school and numerous health-related professional schools, such as medicine and dentistry. Some graduates are trained to enter the workforce as biologists with organizations such as Idaho Fish and Game, while other students complete courses required for secondary education teaching certification.
Program Outcome
The goals of the biology program are to provide students with learning experiences in both the classroom and laboratory so that they can achieve the following:
Understand cell structure, function, and reproduction;
Understand the principles of natural selection and evolution;
Understand organismal form and function;
Think critically and apply knowledge in novel contexts;
And, perform basic laboratory procedures in a safe manner.
Career Opportunities
Graduates with a BA/BS in Biology go on to obtain careers in a variety of fields:
Biotechnology
Botany
Bioinformatics
Biomedical
Microbiology
Genetics
Healthcare
Legislation/Law
Zoology, Marine, Aquatic Biology
Technical and Pharmaceutical Sales