BSc in
Biology
Lees-McRae College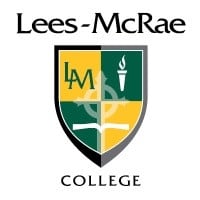 Scholarships
Explore scholarship opportunities to help fund your studies
Introduction
Biology
The biology program is designed to immerse you in the theories and concepts that drive life: from the molecular forces that govern animal growth and development, to the intricate ways our environment influences animal health and development. Our program begins with a two-semester introductory sequence that seeks to build a solid foundation of knowledge in cell and molecular biology and biochemistry. Afterwards, these concepts are used to develop a better understanding of how cells work together to build tissues, and ultimately organ systems, to drive animal physiology.
After completing the introductory sequence, you can choose from a wide latitude of junior- and senior-level coursework to address your own specific interests in biology. Our program offers expansive instruction in nutrition, food safety, metabolism, cell and molecular biology, biochemistry and animal development. Our faculty is trained in a broad variety of disciplines, which means that we can help you build a biology degree that is tailored specifically for you.
Fast facts
All of our faculty members possess doctoral degrees in incredibly diverse fields.
Course content is tailored to address our students' specific interests.
What You'll Study
What you study is largely up to you! After your introductory sequence and required coursework for your sophomore year (chemistry, anatomy and physiology, and microbiology), you can choose from many different courses taught by experts in their field, including human and animal nutrition, histology, biochemistry, developmental biology, ecology, mammology and cell biology.
The biology program offers two concentrations:
Biomedical Sciences Concentration: The biomedical sciences concentration is geared towards students who are interested in human-based medicine, and interested in medical school, dental school, pharmacy school, programs in physical therapy or occupational therapy, and other professional degrees. It will also prepare you for graduate work in research biology. You will complete courses necessary to apply to these prestigious programs: an introduction to biology, anatomy and physiology, chemistry, organic chemistry, physics, and calculus.
Pre-veterinary Medicine Concentration: The pre-veterinary medicine is a highly specialized program that will prepare you for the admissions process to veterinary medicine programs. In this program, you will gain a fulfill all of the prerequisites for veterinary school, as well as gain valuable expertise in the physiology and care of animals. This unique concentration includes coursework from biomedical sciences, wildlife biology, and wildlife rehabilitation.
Beyond the Classroom
The faculty in our program place a great deal of emphasis on learning beyond lecture. Our laboratories are meticulously planned to further extend our students' knowledge of the topics we cover during class. From protein expression, cholesterol quantification and sea urchin development, students gain a valuable and marketable skill set in our program.
We also strongly encourage students in our program to seek internships at colleges and laboratories around the country. We have been fortunate to place students in incredibly selective summer research programs, including internships at Ivy League schools such as Dartmouth College. We feel that participation in these programs can give our students an edge when applying for highly competitive placement in graduate and professional programs.
After Graduation
Common Career Areas:
Advanced healthcare fields (occupational therapy, physical therapy, physician's assistant, physician (MD or DO), pharmacist, dentist, optometrist, etc)
Scientific research (laboratory technician, research professor, science policy, government research)
Biotechnology (forensic laboratory, medical testing, microbiological testing)
Industrial biology (pharmaceutical production, brewery/distillery technician)
Alumni Success
Doctor of Veterinary Medicine Student North Carolina State University College of Veterinary Medicine>
Doctor of Veterinary Medicine Student University of Tennessee College of Veterinary Medicine
Doctor of Veterinary Medicine Student Lincoln Memorial University College of Veterinary Medicine
Physical Therapy Graduate Student Duke University School of Medicine
Biomedical Engineering Graduate Student Virginia Tech/Wake Forest University School of Biomedical Engineering
Exercise Physiology Graduate Student Wake Forrest University
Nutrition Graduate Student Western North Carolina University
Cardiology Research Fellow Penn State Hershey Medical Center
Assistant Brewer Oskar Blues Brewery
English Language Requirements
Certify your English proficiency with the Duolingo English Test! The DET is a convenient, fast, and affordable online English test accepted by over 4,000 universities (like this one) around the world.