Bachelor in
Bachelor in Biology
Kazakh National Women's Teacher Training University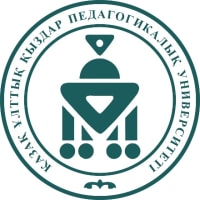 Scholarships
Explore scholarship opportunities to help fund your studies
Introduction
The purpose of the educational program is to train competitive specialists in the education system of the Republic of Kazakhstan with the fundamental knowledge to implement pedagogical activities in the field of biology teaching.
Additional program Minor "Basics of biotechnology"
Training of biotechnology specialists with basic knowledge in basic and profiling disciplines, adapted to the requirements of the labor market and technologies, able to work in the team.
Results of training
A graduate is able to describe methods of micro-clonal propagation of plants;
A graduate is able to explain how monoclonal antibodies are produced;
A graduate is to discuss ethical issues and legal regulation of research in biotechnology;
A graduate is able to explain methods for producing the recombinant DNA;
A graduate is able to compare plant and animal cloning features.
"Basics of biotechnology" is a discipline that studies the possibilities of using living organisms, their systems, or their life products for solving technological problems, as well as the possibilities of creating living organisms with the necessary properties by genetic engineering. Biotechnology is based on genetics, molecular biology, biochemistry, embryology, and cell biology.
Welcome to Almaty – city of thousand colors!
Almaty is no longer the capital of Kazakhstan, but it remains its largest, most happening and most enjoyable city.
It's also Central Asia's most beautifully situated city. The snow-capped mountains of the Tien Shan serve as a constant backdrop to city life.
Almaty is a safe place, during the day and at night: feel free to walk alone without undue fear (take your usual precautions).
ALMATY – What does it mean?
Its name is derived from the word apple. Apple translated to the Kazakh language means alma. It is not a coincidence that the name of the city comes from apples; it is believed that apples originated in this region and one can still find wild apples in the Almaty region.
Find us on Social Media
Facebook
Instagram
Telegram
Twitter
Vkontakte
YouTube (Qyzdar Ýniversiteti)