Bachelor in
Bachelor in Intercultural Management and Communication
Karlshochschule International University

Scholarships
Explore scholarship opportunities to help fund your studies
Introduction
I imagine borders exist only in our minds!
This program reinforces the fact that though globalization seems to be taking over, the local cultures are still important as they get more networked. This may sound unusual, but it applies to companies and organizations. If you are interested in a degree program that considers this viewpoint in terms of management theory, then join us, as we envision that tomorrow's international companies will be different.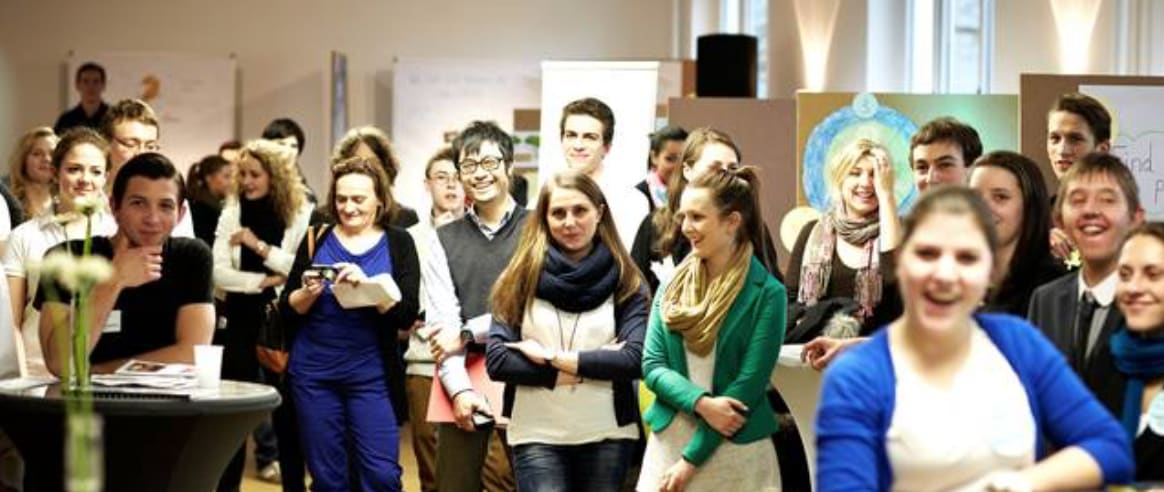 Appreciating Changing Circumstances:
To fully appreciate these changing circumstances, Karls expanded this degree program from classical economy theory, to include subjects that explore intercultural marketing & communication, cultural theory, international collaboration and intercultural competence. At the end of your studies, you will be able to mediate between different cultures, to generate worthwhile synergies. Not only will you have the opportunity to learn a new language at the Karls, but you would have also understood how to communicate internationally with intercultural competence.
Hauke Pflüger, an alumnus said: "For me, the most interesting aspect of Karlshochschule is the variety of outlooks I am shown for each issue or culture. It really is true that the focus is on the person here. I learn to deal with human variety and see the world through different eyes. Here we never cease to enjoy discovering new things."
The Karls – The University with an International Pulse
Experiencing interculturality and a diversity of ideas is a natural part of everyday life at the Karls. Our community is composed of students, faculty and staff from more than 50 countries from around the world. You will get to learn another language during the course of your studies at the Karls. You will get to begin your studies in German as you master the English language. You may get an opportunity to practice your language skills during your semester abroad. We have partnerships with over 100 universities across the world. At the Karls, we see ourselves as an international and intercultural hub for collaborative experiences. We embrace diversity and are socially inclusive.
Annika Storck, alumnus said, "I am studying Intercultural Management and Communication because I am very interested in other cultures and countries. Later I would like to work abroad. It is interesting to see how people from different parts of the world "tick" and live. And then to discover how these differences affect intercultural cooperation in everyday business life! Of course, we also learn solutions to deal with this. Learning and speaking foreign languages is great fun – whether Spanish, Chinese or French. The diverse spectrum of languages on offer here at Karlshochschule will open up a wide range of options to me later on. I am also particularly looking forward to the fifth semester: in our degree course, we have to spend this time abroad. So I'm sure I'll gain even more intercultural experience then!"
Find Disruptive Solutions to Complex Problems
At the Karls, we do not spoon-feed you with mere factual knowledge or a 'universal truth'. Instead, our students learn to think critically about today's realities, seek responsible and f disruptive solutions to complex problems.
The Karls is characterized by small classes (20-30 students), and supported by the strong network of our professors, lecturers and staff from various industries and academic fields. We take an interdisciplinary perspective on management and structure real-life practice and problem-solving into all our programs. Our students are chosen because they want to co-create sustainable change, are willing to assume responsibility and believe leadership is an opportunity to serve others and society. Our understanding of education follows the Principles for Responsible Management Education, which was launched at the 2007 UN Global Compact Leaders' Summit.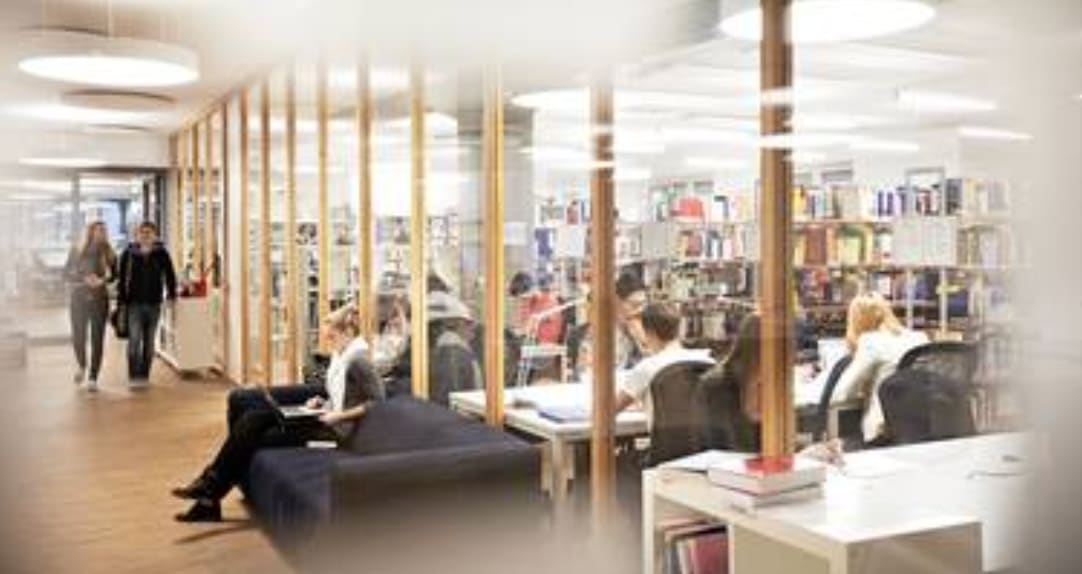 Real World Experience and Lifelong Networks
At the Karls, you get to practically apply the knowledge and skills that you are learning, right from the first semester. You can meet professionals, take field trips with your professors and fellow students, experience fascinating business venues and complete projects as part of your studies for real organizations. This builds your professional experience and develops real-life competencies.
The Karls University becomes an idea factory designed to inspire different groups of students to seriously impress their clients. Some of our graduates have worked in Lufthansa, Daimler AG, BMW Group, 1&1 Internet AG, Unilever, BASF for example. They typically work in Human Resources department (Diversity management, organizational communication or intercultural training), in strategy or in the non-profit sector (e.g. refugee management).
International Study Destination
Did you actually know Germany was the third most sought international study destination in the whole world?
Located right in the center of the city, Karlsruhe, is a young, vibrant, multi-cultural student city in the South. Our city is considered the warmest among all Germany, also known as its internet capital with a vivid start-up community. We are at the pulse of European quality of life: culture, economy, urban lifestyle and nature. Another important aspect to know is that travelling around is fast and easy and there is a lot to explore all around Europe.
The possibility of having your course in English is the best way to perfect your knowledge of the language alongside with the semester abroad. Both our international studies and our specific 'Area Studies' will give you the perfect combination to have an intercultural perception. Not to mention that apart from your courses in English you can also choose another language or even two languages to learn as you continue your studies.
Ready to apply? Requirements and Admission
Do you see yourself as a part of the Karls community? Do you want to make a difference – for yourself and others? Are in the process of transforming yourself and need help? We would love to hear from you!
The general study requirements for our Bachelor's program are:
German university entrance qualification or international equivalent (more information)
To start in an English-speaking program, we do not require knowledge of German; your English proficiency should correspond to a level of C1 or above according to the Common European Framework of Reference for Languages (CEFR) which is equivalent to an IELTS of 6.5+ or an Internet-based TOEFL score of 100+ points. If English your native language you do not need to prove your proficiency.
You can find all details regardings the application, required documents and the admission process on our website. The application deadline for non-EU students is April 15 and for EU students is August 31. Admission is only possible for the winter semester in September. Our number of slots are limited so do not hesitate, so apply now and save your spot!
Want to know more about the Bachelor of Arts at the Karls, go to our website: https://bachelor.karlshochschule.de/
Can´t wait to join us? Send us an e-mail: [email protected]