Bachelor in
TRAINING in PROFESSIONAL LICENSE IN E-INSURANCE AND ASSOCIATED SERVICES
IFPASS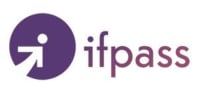 Scholarships
Explore scholarship opportunities to help fund your studies
Introduction
The professional license "Professions in e-insurance and associated services" offers training focused on the most recent insurance issues, particularly those:
- e-insurance - market, strategies. Strong growth in comparators on the Internet, multiplication, and enrichment of the leading insurers' sites: the insurance sector has started to respond to changes in household consumption practices and patterns for ten years by offering more appropriate products and marketing.
- associated services - in particular assistance and personal services. The offer of insurers is now almost systematically combined with associated services (medical assistance, vehicle, home, legal advice, teleSecurity, etc.), which reflects the consideration of clients' new needs. The new training claims to comprehensively cover this type of benefits in kind, which it is easy to imagine that they will take a growing place in the future in the supply of insurers.
- and new risks, such as long-term care risk and affinity insurance.
The training's objective is to train versatile learners familiar with basic techniques and develop in-depth managerial skills at home that they can promote with companies to claim to progress in the long term to positions of responsibility.
Prerequisites:
Be under 30 or be registered with the Pôle Emploi
Hold a Bac + 2
Be the beneficiary of an apprenticeship or professionalization contract
Explain in writing his interest in the training and the sector (different from the cover letter for the employer)
and Have participated in a motivational interview.