Bachelor in
BACHELOR IN CHARGE OF COMPENSATION IN INSURANCE - WORKSHOP
IFPASS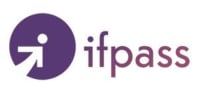 Scholarships
Explore scholarship opportunities to help fund your studies
Introduction
Goals:
Develop technical and legal, digital, behavioural and relational, linguistic skills.
Option: Personal insurance:
Acquire the expertise to manage claims for benefits due under a plan or health, retirement, or provident insurance
Option: Property and liability insurance:
Acquire the expertise to manage the property and civil liability claims in agreements as well as in common law
Prerequisites:
Hold a Bac + 2 diploma (Level 5) or a Validation of Personal and Professional Acquisitions (VAPP).
The strong points:
The average salary six months after graduation is 28.4 k € for the last three promotions, and 12% of them already have an EXECUTIVE status.
The graduates of the Bachelor in Compensation Insurance and Services are employed in Compensation Manager, Claims Manager, Automobile Claims Manager, Complex Claims Manager for IRD Company, Claims Management Assistance, Automotive Claims Adjuster, Construction Claims Manager, Liability Claims Manager.