Bachelor in
Bachelor of Secondary Education with a Specialty in Biology
Higher Teacher Training School of the State of Mexico (Escuela Normal Superior del Estado de México)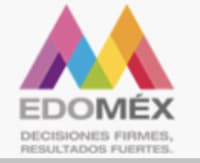 Scholarships
Explore scholarship opportunities to help fund your studies
Introduction
The development and strengthening of skills, intellectual competencies, attitudes and values ​​necessary for optimal development in daily life, constitutes a central purpose of basic education. Secondary education takes up and continues the training begun in primary school and aims to promote the full and comprehensive development of the adolescents who receive the service.
Comprehensive education in secondary school seeks to jointly promote personal and social dimensions, particularly those that refer to Ethical, affective, attitudinal and intellectual aspects. This is expected to favor the autonomy of students, lifelong learning, as well as the promotion of personal efficacy in the present and in their future work and civic life.
In this context, from the reform initiated in 1993, the teaching of natural sciences acquires greater relevance. In particular, the approach to teaching biology is reformulated in order to strengthen the relationships between the personal and social environments of students. In this way, it seeks to associate their skills, values, attitudes and knowledge with personal, family and community experience in order to favor informed decision-making for the improvement of health and the environment.
The application of an eminently formative approach requires a reorientation of teaching performance and a reassessment of the role of the student based on new proposals for the initial training of teachers. In this sense, the training of competent teachers and professionals in secondary education must respond to the basic learning needs of the students to attend to when they graduate from normal school. In the case of the specialty of Biology, this document lists these needs, as well as the competencies and skills that the future teacher will have to acquire during their training. Likewise, it presents the description of the subjects on the curriculum map for said specialty.