Bachelor in
Bachelor of Agribusiness
Hasanuddin University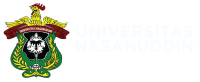 Scholarships
Explore scholarship opportunities to help fund your studies
Introduction
Faculty of Agriculture was established on the same day as the 17th Anniversary of the Independence of the Republic of Indonesia on August 17th, 1962 as the seventh faculty of Hasanuddin University. It was officiated by the Minister of Education and Science, Professor Dr. Ir. Toyib Hadiwijaya. In the first year, the faculty accepted 75 students for the Department of Agricultural Engineering, and in the academic year of 1963, the Department of Forestry was opened.
In 1964 – 1965 academic year, the faculty consisted of three departments: Agricultural Engineering, Agricultural Business, and Agriculture and Forestry Extension Departments. The first batch students (1967) accomplished their studies through the affiliation process with the Faculty of Agriculture of Bogor Agriculture Institute (1972). The faculty produced the first graduate, Engelbert O.M, in 1969, and in the same academic year, the Fishery Department was officially opened.
In the period of 1972 – 1983, Faculty of Agriculture was changed into the Faculty of Agricultural Sciences comprising agriculture, forestry, animal sciences, and fishery. Then in 1983 – 1987, the name of faculty was again changed into Faculty of Agriculture and Forestry. Thus, the Faculty of Agriculture, Hasanuddin University had undergone several name changes and organisational structures from the pyramid structure into the matrix organizational structure in 1977. Since Hasanuddin University had simplfied the number and types of faculties, the Faculty of Agriculture and Faculty of Animalo Sciences were merged into one faculty called the Faculty of Agricultural Sciences.