BSc in
Bachelor of Science in Recreation Management - Concentration in Therapeutic Recreation
George Mason University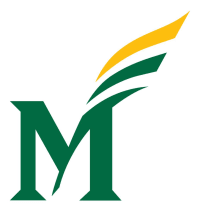 Introduction
A BS in Recreation Management with a concentration in therapeutic recreation prepares students for the use of activities as therapeutic tools to enhance the quality of life for people with disabilities.
This career-ready concentration follows American Therapeutic Recreation Association guidelines of foundations, client assessment, treatment programs, implementation and modifications, and evaluation of treatments. Seniors intern under the supervision of a certified therapeutic recreation specialist in preparation to sit for the National Council for Therapeutic Recreation Certification exam.
Is This Program Certified?
Yes, this concentration is accredited by the Council on Accreditation of Parks, Recreation, Tourism, and Related Professions (COAPRT). COAPRT accreditation is a status granted to academic programs in colleges and universities that meet or exceed stated criteria of educational quality.
What Are Some Benefits of the Mason Program?
In addition to our accreditation status and innovative faculty, Mason's geographic location in the Northern Virginia metropolitan area provides for a wealth of fieldwork, internship, and employment opportunities. We also offer the EDGE, our center for outdoor experiential learning located on our Science and Technology Campus, which students utilize in coursework, practicums, and internships.
The BS in Recreation Management prepares graduates to direct and supervise recreation departments, programs, and resources. Three concentrations are offered: one in Parks and Outdoor Recreation, one in Therapeutic Recreation, and an Individualized Program.
Career Opportunities
Graduates pursue careers in settings such as local, state, and federal recreation agencies; adult and senior healthcare facilities; non-profit organizations; and educational and clinical institutions.
What Are Some Potential Careers for Program Graduates?
therapeutic recreation specialist
senior center activities director
community therapeutic recreation coordinator
school inclusion coordinator
corrections recreation director
Special Olympics administrator
residential recreation counselor
therapeutic horseback riding specialist
community inclusion officer
aquatics instructor for individuals with disabilities
at-risk youth counselor
research and grants specialist
community services director
adaptive swim specialist
adaptive recreation director
Curriculum
Program Requirements
Total credits: 120
Note: The Recreation Management program is accredited by the Council on Accreditation of Parks, Recreation, Tourism, and Related Professions.
Mason Core
Written Communication 6
Oral Communication 3
Information Technology 3
Quantitative Reasoning: 3
EDRS 220 Introduction to Applied Quantitative Analysis (Mason Core) or STAT 250 Introductory Statistics I (Mason Core)
Literature 3
Arts 3
Western Civilization/World History 3
Social and Behavioral Sciences 3
Global Understanding 3
Natural Science 7
Synthesis/Capstone 3
Total Credits 37
Recreation Management Core
RMGT 210 Introduction to Recreation and Leisure 3
RMGT 241 Practicum 3
RMGT 310 Program Planning and Evaluation 3
RMGT 316 Leadership and Outdoor Education 3
RMGT 317 Social Psychology of Play and Recreation 3
RMGT 323 Program Leadership and Evaluation 3
RMGT 327 Foundations of Therapeutic Recreation 3
RMGT 405 Planning and Operation of Recreation Facilities 3
RMGT 410 Administration of SRT Organizations I 3
SPMT 412 Sport Marketing and Sales 3 or TOUR 412 Hospitality, Tourism, and Events Management Marketing and Sales
RMGT 460 Sport and Recreation Law 3
RMGT 490 Recreation Management Internship (Mason Core) 12
SRST 200 History of Sport and Leisure in America 3
SRST 450 Research Methods (Satisfies the University Writing Intensive requirement) 3
Total Credits 51
Electives
Select an additional 14 credits
Total Credits 14
Concentration in Therapeutic Recreation (TR)
This concentration teaches a holistic approach to the treatment of people with disabilities across their lifespans. Completion of the therapeutic recreation (TR) foundation, issues, processes, programming, and assessment courses to name a few, as well as an internship supervised by a Certified Therapeutic Recreation Specialist (CTRS), prepares to graduate seniors to sit for the national exam sponsored by the National Council for Therapeutic Recreation Certification to become a CTRS. Graduates find employment in clinical and community settings, senior and adult health care, non-profit organizations, and schools.
RMGT 416 Trends and Programming Assessment in Therapeutic Recreation 3
RMGT 417 Processes, Techniques, and Supervision in Therapeutic Recreation 3
RMGT 418 Assessment in Therapeutic Recreation 3
RMGT 503 Administration and Disability Rights in Therapeutic Recreation 3
PSYC 211 Developmental Psychology (Mason Core) 3
PSYC 325 Abnormal Psychology 3
Total Credits 18