BSc in
Bachelor of Science in Biology
George Mason University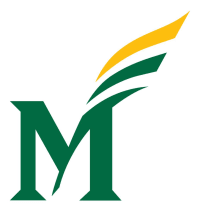 Introduction
The Biology BS provides an excellent liberal arts education with substantial experience in quantitative and analytical thought, along with preparation for related professions.
The program provides the strong background necessary not only for graduate study in the life sciences but also enables students to develop careers in a wide variety of disciplines, including teaching, environmental management, microbiology, molecular biology, biotechnology, genetics, wildlife management, fisheries biology, and marine science.
Career Opportunities
Our curriculum prepares students for careers in the health sciences including medicine, dentistry, veterinary science, and related allied health disciplines.
Mason Biology Majors have participated in:
Cheetah Conservation Fund Internship
INOVA Biomedical Internship in Chronic Diseases
Smithsonian Environmental Research Center (SERC) Internship Program
Research Opportunities
The Undergraduate Research Semester gives you the opportunity to get involved and immersed in the ongoing scientific research at Mason, working one-on-one with a Mason scientist.
Curriculum
Concentrations
Students may elect to complete the BS degree either with one of the concentrations below.
Concentration in Bioinformatics: The highly interdisciplinary field of bioinformatics has emerged as a powerful modern science. There is a great demand for undergraduate and graduate-level trained individuals with a background in bioinformatics in the industry as well as in academia.
Concentration in Biopsychology: The biopsychology concentration consists of a selection of courses designed to address the needs and interests of students who wish to study biology in more depth while simultaneously exploring psychology and neurobiology. This concentration will help prepare students for the MCAT section related to psychology and provide veterinary students with a background in animal learning/behavior.
Concentration in Biotechnology and Molecular Biology: The biotechnology and molecular biology concentration consists of a selection of courses that provide essential skills to students who seek employment in the field or wish to include an applied component in their undergraduate training in biology.
Concentration in Environmental and Conservation Biology: This concentration is offered to students seeking a biology degree that focuses on the ecology and organismal biology and prepares them for graduate work or employment in environmental and conservation fields, such as natural resources management, fisheries, forestry, water quality management, aquatic and wetland ecology, and conservation biology.
Concentration in Microbiology: This concentration offers lecture and laboratory courses in microbiology to prepare students for employment or advanced study in microbial genetics, physiology, diversity, and related fields.
Degree Requirements
Total credits: minimum 120
Students must complete their biology coursework and the supporting requirements which follow with a minimum GPA of 2.00.
All students must complete the Core Courses listed below. Students then elect to complete the BS degree either with a concentration or without a concentration.
Core Courses
Biology
BIOL 213 Cell Structure and Function 4
BIOL 214 Biostatistics for Biology Majors 4
BIOL 300 BioDiversity 4
BIOL 308 Foundations of Ecology and Evolution 1 5
BIOL 311 General Genetics 4
Chemistry
CHEM 211 & CHEM 213 General Chemistry I (Mason Core) and General Chemistry Laboratory I (Mason Core) 4
CHEM 212 & CHEM 214 General Chemistry II (Mason Core) and General Chemistry Laboratory II (Mason Core) 4
CHEM 313 & CHEM 315 Organic Chemistry I and Organic Chemistry Lab I 5
Physics
Select from one of the following Mason Core Natural Science sequences: 8
PHYS 160 & PHYS 161 & PHYS 260 & PHYS 261 University Physics I (Mason Core) and University Physics I Laboratory (Mason Core) and University Physics II (Mason Core) and University Physics II Laboratory (Mason Core)
PHYS 243 & PHYS 244 & PHYS 245 & PHYS 246 College Physics I (Mason Core) and College Physics I Lab (Mason Core) and College Physics II (Mason Core) and College Physics II Lab (Mason Core)
Mathematics
Select one from the following: 3-6
MATH 111 Linear Mathematical Modeling (Mason Core) or MATH 113 Analytic Geometry and Calculus I (Mason Core)
MATH 123 & MATH 124 Calculus with Algebra/Trigonometry, Part A and Calculus with Algebra/Trigonometry, Part B (Mason Core)
Computer Science
Select one from the following: 3
CDS 130 Computing for Scientists (Mason Core) 2
Any course(s) that fulfills the Mason Core: Information Technology requirement
Total Credits 48-51
BS without Concentration
Students who do not select an optional concentration must complete the biology core and shared courses shown above in addition to the curriculum requirements listed below.
Biology Electives
Complete 23 credits of additional biology courses 1 23
Additional Science Courses
Students are encouraged to consult with a biology faculty advisor to determine which option (A, B, or C) best meets their career goals. Select one from the following options: 3-8
Option A:
CHEM 314 & CHEM 318 Organic Chemistry II and Organic Chemistry Lab II
Option B:
One 3 credit chemistry course at the 300 or 400-level (not CHEM 314)
Option C:
GEOL 101 & GEOL 103 Physical Geology (Mason Core) and Physical Geology Lab (Natural Science courses)
GEOL 102 & GEOL 104 Historical Geology (Mason Core) and Historical Geology Laboratory (Mason Core)
Total Credits 26-31
Mason Core and Elective Credits
In order to meet a minimum of 120 credits, this degree requires additional credits (specific credit counts by concentration are shown below), which may be applied toward any remaining Mason Core requirements (outlined below), Requirements for Bachelor's Degrees, and electives. Students are strongly encouraged to consult with their advisors to ensure that they fulfill all requirements.
Without concentration: 38-46 credits
BNF concentration: 36-46 credits
BP concentration: 39-46 credits
BTMB concentration: 41-44 credits
ESCB concentration: 38-46 credits
MIB concentration: 41-44 credits
Mason Core