BSc in
BSc (Hons) Applied Biological Sciences
Forth Valley College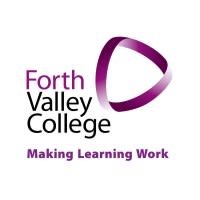 Scholarships
Explore scholarship opportunities to help fund your studies
Introduction
Please note that due to COVID-19, this course will initially be delivered via a blended learning approach, which may include face-to-face learning in the classroom, remote learning off-campus, and digital learning. When delivery is taking place on-campus, there will be reduced student numbers and physical distancing measures in place.
The BSc (Hons) Applied Biological Sciences degree offers interdisciplinary training in contemporary biological sciences, including animal and plant biology and biotechnology. There is a strong focus on the cellular and molecular aspects of biological science and practical skills development.
It will particularly appeal to those with a desire to pursue a career in the bioscience industries within healthcare and biotechnology.
The degree is taught jointly at Forth Valley College (Falkirk Campus) and the University of Stirling and receives input from employers across the Scottish life sciences community. The result is a program that delivers highly skilled and work-ready graduates.
Classes for the first two years will be delivered at Forth Valley College's campus in Falkirk.
Students placed in University accommodation at Stirling should be aware that they will be required to travel from Stirling to Falkirk for the first two years of their studies and budget for travel costs accordingly.
In the first two years of the degree, the focus is on fundamental biological laboratory skills and underpinning science. The majority of this teaching will be undertaken in small classes at Forth Valley College (Falkirk Campus); however, some second-year modules will be delivered at the University of Stirling.
By the third year, most modules will be undertaken at the University of Stirling. Also, students will benefit from an industrial placement, which will offer hands-on experience in the workplace. The final year will include an extended research dissertation, in addition to several elective modules.
The development of good health and safety behaviours and good manufacturing and laboratory practices will be embedded throughout the program.
To enter the program, you must have one of the following:
Three Highers at grade B or equivalent (to include either Biology or Chemistry)
Foundation Apprenticeship in Scientific Technologies plus two further Highers at B or equivalent to include either Biology or Chemistry
Applicants with a different qualification or grade profile are still welcome to apply, as all applications are considered on their own merits.