BSc in
Bachelor in Software Engineering and Business Informatics
Fontys University of Applied Sciences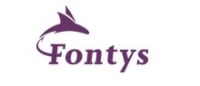 Introduction
We're living in a 'connected world'. People are connected by social media and devices are connected to each other (The Internet of Things). Our lives become more dependent on computers. We're not aware anymore of how many devices we are using. Think about apps on mobile devices, web applications, (serious) games and cars; all examples of products based on software. Smart people are needed to develop those systems. People with technical skills who are aware of the scope and potential of these applications
What do we expect from you
You are passionate about IT, you are interested in solving complex issues and you are resourceful and accurate. You like to carry through and you are comfortable working in a team. You see opportunities in the meaningful use of technology. Finally, you know how to connect the makers and eventual users of the IT solutions.
The Fontys way of studying
"The Fontys way of studying" is likely different from studying in your home country. We expect students to not merely study from books, but we expect them to look for solutions to problems themselves (which we call Problem Based Learning). This also means that lectures expect you to actively participate during discussions. Moreover, you'll need to write reports, solve problems in groups, conduct research and learn how to present solutions. This could mean that you have to adapt to the local culture, as this is likely different than what you are used to. Our approach does require some responsibility and initiative from your side. Nevertheless, in the end, you'll see that this approach prepares you very well for the job market after your studies.
Why study at Fontys?
We offer an education which prepares you for the job market. We do so by staying in constant contact with the working field. While teaching we provide you with the required theory, consequently, we will ask you to implement this theory into practice by means of different projects, such as writing a business plan. We do so since you'll need to put your knowledge into practice too when you're ready with your studies. Special about studying at Fontys and appreciated by students is our open-door policy. This means that it is easy for you to ask lecturers questions and ask for their feedback.
Curriculum
Content of the programme
During the joint propaedeutic phase, you will develop a broad basic knowledge about IT. You will then make a decision:
Software Engineering is about the process of making and improving computer applications, from the first idea to implementation and management of the system. It's more than just programming!
Business Informatics will bring you knowledge about the development of software, the use of IT to support business processes and it will teach you how to provide management with the right information concerning the decision making process.
Program Outcome
What to expect from us
You will be trained to become a versatile IT professional. Practice comes first! Because you will be working together with people intensively, the focus will also be on developing your social and communication skills. Sound knowledge of information systems is essential, but you will also learn how to organize and give advice. This will often be done in group projects, focused on practice with extra guidance. You can always visit your lecturers and student counsellor, to discuss your study plan and study progress.