BA in
BA in Communication Management
DEKRA Hochschule für Medien

Scholarships
Explore scholarship opportunities to help fund your studies
Introduction
The program Communication Management accentuates the conception and creative implementation of communication strategies and media productions. The communication and media sectors are among the fastest-growing areas in the world with a high demand for qualified professionals.
The bachelor's program in Communication Management teaches the basics of economics, project management, photography and design, business management and communication, market and media research and social marketing. This fundamental knowledge is then applied and reinforced through interdisciplinary practical projects.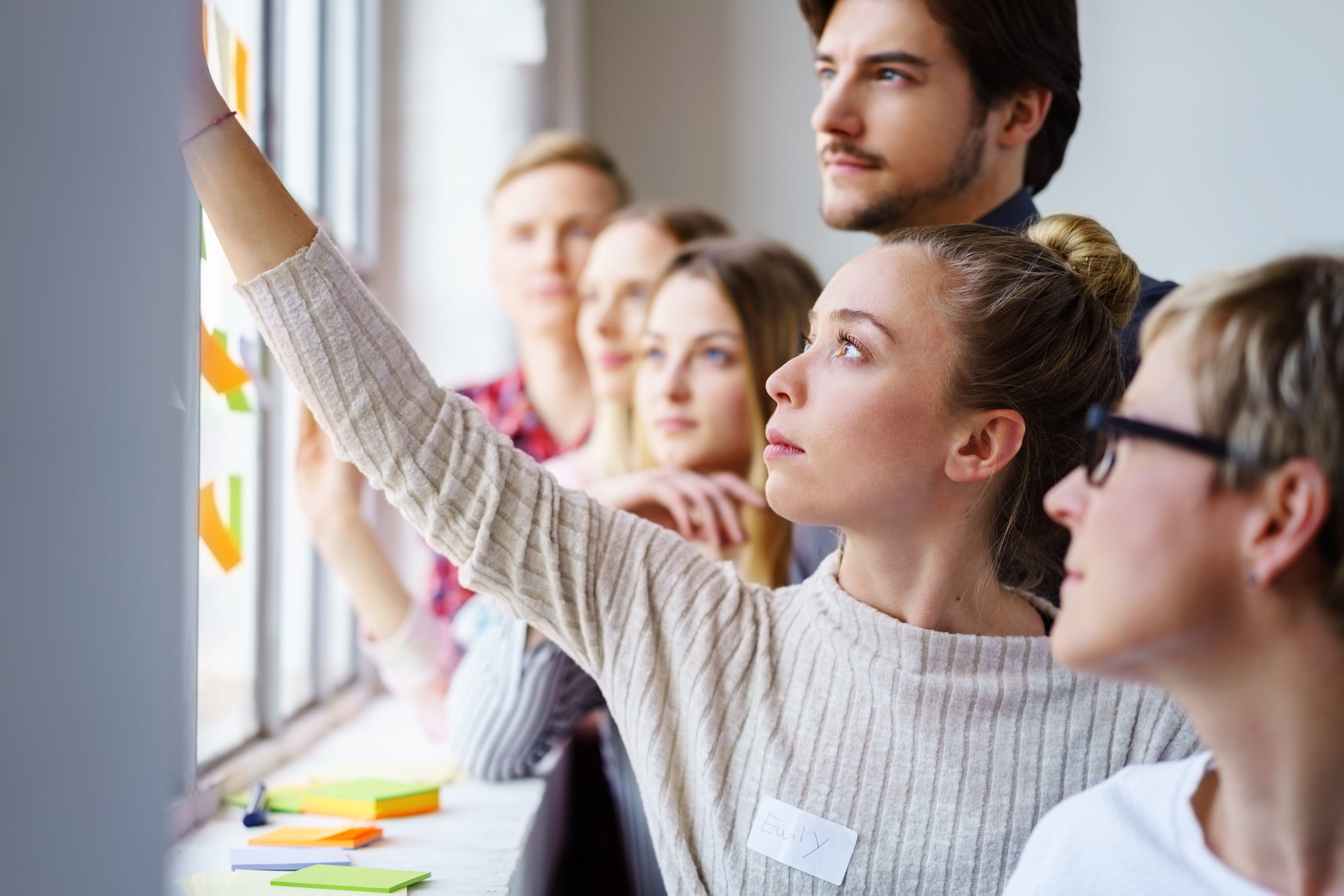 In the final phase of the course, students can specialize in Media Design, Communication Psychology or Marketing Communication. At the end of their specialization, all students together implement an interdisciplinary cross-media project for an industry client. The program is completed with a subject-specific Bachelor thesis.
Specializations
Media Design
The specialization Media Design addresses the interface between aesthetic design and technical implementation. In all media areas - print, digital or video - design, layout, and conceptualization play a significant role.
In this specialization, students are exposed to the whole spectrum of media design. Aside from design fundamentals, the media design course also teaches photography and image processing, layout and design for online and off-line applications, programming and development of databases as well as 2D and 3D animation. Students are intensively prepared for the professional areas in multi-media, advertising, and design agencies or they will be equipped to start their own companies.
Communication Psychology
The specialization Communication Psychology emphasizes the analysis and design of communication processes in the media environment. Students develop concepts to establish a corporate culture and corporate management in relation to restructuring (change management). They analyze and minimize disruptions to operational processes and work in the area of human resources by promoting potential and optimizing personnel decisions.
In addition to economic, media-practical and marketing knowledge, this specialization teaches social and media-psychological basics. Furthermore, students gain in-depth, application-oriented specialist knowledge in the areas of work and organizational psychology, business mediation and market and advertising psychology.
Marketing Communication
The specialization Marketing Communication teaches communicative and conceptual skills in the area of business and marketing expertise. Students are intensively prepared for a career in the communication departments of agencies, companies, political parties and other profit and non-profit organizations.
Students independently develop communication and marketing concepts and acquire fundamental expertise and competency which they can apply in practical corporate communication. They also get to know the dynamic details of start-ups and social business. Modules on campaign management, corporate management, above- and below-the-line communication, event management and online marketing enable them to purposefully shape their entrepreneurial corporate identity with the aid of suitable media channels.