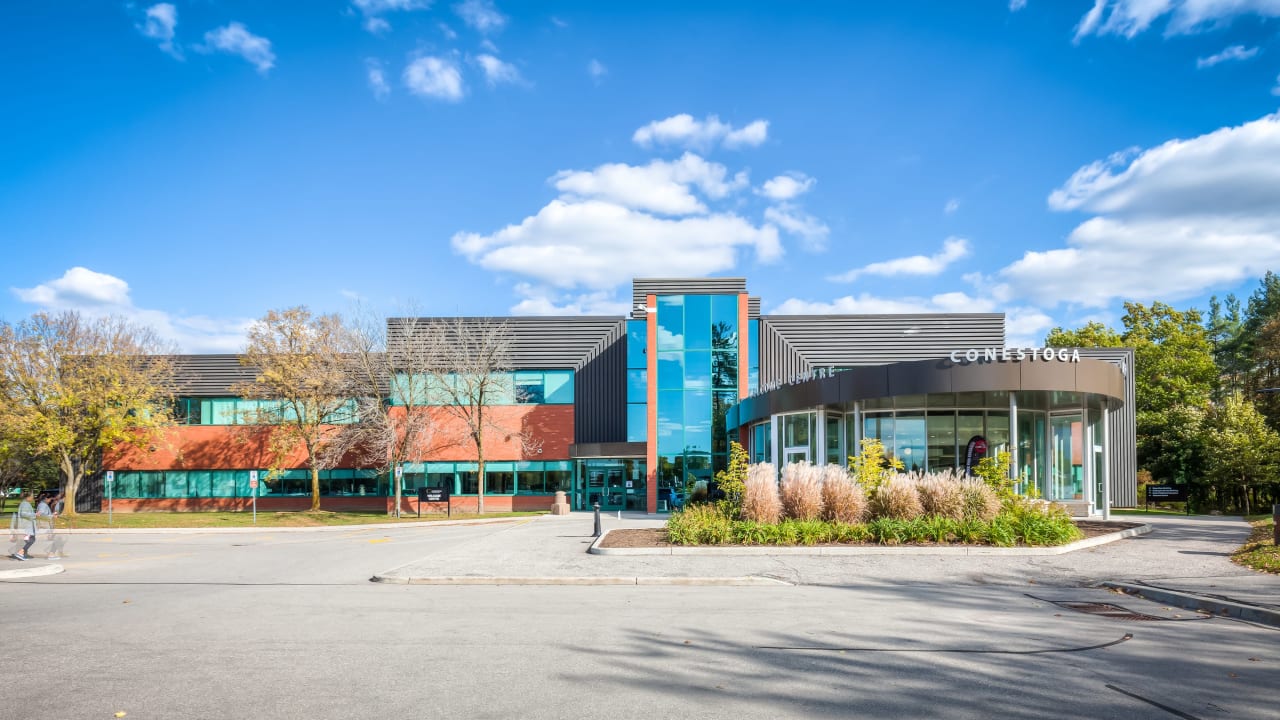 BBA in
Bachelor of Business Administration (Honours) - International Business Management
Conestoga College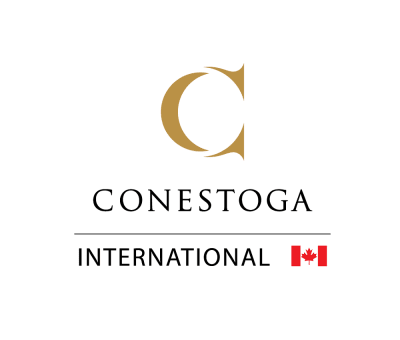 ---
Campus location
Kitchener, Canada
Tuition fees
CAD 6,750 / per year *
Application deadline
Request info
Earliest start date
Sep 2023
* Canadian students fee: $6750.00 | International students fee: $15496.00
Introduction
The International Business Management program at Conestoga is a four-year Bachelor of Business Administration (Honours) program designed to equip students with the skills required to manage international business endeavors and work in global companies.
The program offers students the option to choose a major in Human Resource Management, Supply Chain Management, Marketing Management, Sustainability Management, or continue in the general stream. The program includes three paid co-op terms, use of SAP© Business Suite Applications, and an emphasis on effective decision-making through data analytics and the Ivey Case methodology. Students will also have the opportunity to participate in an international exchange program and dual-degree opportunities in Ireland and France.
At the end of Year 2, students have the option of selecting a major consulting project or a Bachelor's thesis. The program's objective is to produce graduates with the ability to bring people, processes, and technology together to achieve improved performance in domestic or international enterprises.
Scholarships and Funding
Financial Assistance
The Ontario Student Assistance Program (OSAP) is a needs-based program designed to help Ontario students cover the cost of post-secondary education. Funded by the federal and provincial governments, OSAP is intended to promote equality of opportunity for post-secondary studies through direct financial assistance for educational costs and living expenses. These interest-free loans are intended to supplement your financial resources and those of your family. The majority of students apply for loan assistance via the OSAP website. Students can also print the application booklet through the OSAP website. For more information, please visit OSAP & aid.
Curriculum
Level 1
Organizational Behaviour with International Applications BUS71200
Information Management COMP72370
Conestoga 101 CON0101
Introduction to Microeconomics ECON71050
Academic Communications ENGL71000
Business Math MATH71775
Level 2
Introductory Accounting ACCT71210
Business Process Integration BUS71000
Introduction to Macroeconomics with International Applications ECON71030
Professional Communication ENGL72000
Marketing MKT71090
Operations Management I OPER71260
Level 3
Managerial Accounting ACCT72500
Introduction to Sustainability with International Applications BUS72000
Co-op and Career Preparation CEPR71050
Human Resource Management HRM72105
Statistics STAT72105
Level 4
Business Analytics and Data Visualization INFO72010
Business Law LAW72205
Project Management with International Applications MGMT72095
Research Methods RSCH73105
Conflict Management SOC73180
Level 5
Co-op Work Term I (International Business Mgt) COOP72000
Level 6
International Business Planning and Strategy BUS74020
World Cultures CLTR72000
Finance for Managers FIN72105
International Business Law LAW73020
Level 7
Electives - contact the college for more information
Level 8
International Trade and Finance BUS73000
Level 9
Co-op Work Term II (International Business Management) COOP73160
Level 10
Co-op Work Term III (International Business Management) COOP74000
Level 11
Leadership and Management Skills BUS73050
Managing Business Performance (Multinationals) MGMT73120
Program Outcome
Analyze business situations, using root cause analysis, data analytics, systems thinking, evidence and context to identify opportunities for innovation and improvement in adding value to organizations in domestic and international settings.
Evaluate and synthesize research findings and/or results to support evidence-based decision making in domestic and international settings.
Apply the skills and knowledge related to fundamental areas of business (e.g., operations, finance, marketing, human resources, sustainability, etc.) To develop effective solutions to business problems.
Develop effective actionable plans and strategies to implement decisions within the organizational context.
Recommend effective and ethical solutions to business problems using critical and creative thinking within domestic and international business contexts.
Prepare and present persuasive arguments, in oral and written formats, to convince the recipient of the validity of their position on specified business issues.
Collaborate with others to analyze business problems, generate alternatives, develop recommendations, and create action plans in domestic and international contexts.
Manage organizational data in legally, ethically, and culturally appropriate ways through the skilled usage of information technology programs and systems.
Assess their professional capacity, including leadership ability, ethics, strengths and limitations to continue their personal and professional growth and development.
Evaluate business decisions and actions through a focus on the development and maintenance of stakeholder relationships to sustain the competitive advantage of the organization.
Recognize the value of other disciplines in the world of business and apply interdisciplinary ideas to add value to an organization.
Career Opportunities
Graduates will possess a blend of applied business skills that will enable them to function as flexible and versatile business generalists in an international context. Specific focus is given to issues requiring cross-functional integration of activities. The program will meet the needs of typical entry-level positions and allow the graduate to eventually move into supervisory or managerial roles within either domestic or international business environments.
On average, 96% of graduates from the last three years (2018 to 2020) found employment within six months of graduation.
For more details on related occupations, job market information and career opportunities, see the Government of Canada website.