BSc in
Bachelor of Science in Biology
College of Coastal Georgia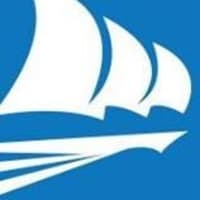 Scholarships
Explore scholarship opportunities to help fund your studies
Introduction
Bachelor of Science in Biology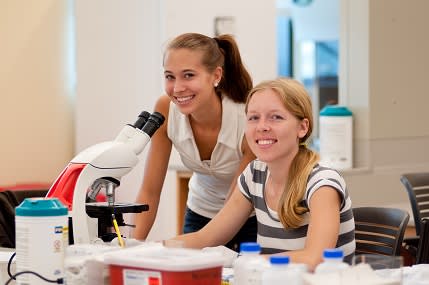 The Department of Natural Sciences (DNS) offers a baccalaureate degree in biological science that prepares students for careers as professional biologists in a wide variety of fields. Our program offers three tracks of study: Coastal Ecology, Teacher Education at the Secondary level or a Pre-Professional pathway, for students who plan to go into medicine, veterinary medicine, biomedical science, dentistry, pharmacy or physical therapy. Students will be immersed in interactive classroom and laboratory experiences as well as field experiences relating to their chosen track. The innovative and rigorous curriculum will prepare students for graduate studies in a chosen bio-medical science profession, or career opportunities such as secondary school science education, natural resource management, and ecological research.
Our Mission Statement
The mission of the Department of Natural Sciences at the College of Coastal Georgia is to foster the knowledge and ability to explore the complex and diverse natural world at all levels of the organization and to promote the intellectual growth of the liberal arts student within the framework of the scientific perspective.



Specific goals include:
Encouraging active learning through laboratory experiments and outdoor field experiences that utilize and instill an appreciation for the unique coastal environmental resources
Providing opportunities to participate in scientific research, internships, and service within the local community
Developing critical thinking skills that facilitate independent thought and creative expression
Preparing students for careers in the natural sciences and for admission to graduate programs and professional schools.
Why Biology at Coastal Georgia?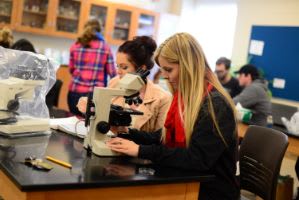 The College's coastal locale provides the ideal natural setting for field-directed learning in coastal ecology and marine science. The biology program's affiliation with University of Georgia Marine Extension Service (MAREX) and the Skidaway Institute of Oceanography provides exceptional undergraduate research and field experiences for coastal ecology students.



The pre-professional track provides excellent experiences to prepare students for graduate school, including the various examinations required in their chosen specialty. The experience, diversity, and qualifications of the CCGA Natural Science and Mathematics faculty provide students with the academic rigor and skills to succeed in their chosen area of study.
In addition to the local natural resources, students at CCGA benefit from an intimate campus with smaller class sizes. Our faculty is educators with a passion for their chosen fields. They are willing to offer one-on-one assistance to anyone seeking it. Our faculty come from diverse academic backgrounds and have developed classroom techniques ranging from classical instruction to incorporating modern technology. Many of our faculty also perform research and are willing to serve as research advisors to students who want to explore their own research interests.
At CCGA, we also have various special-interest clubs centering around the sciences. The DNS-based clubs include biology club, environmental club, astronomy club, and geology club. These organizations offer the student body an opportunity to meet with other students who share a passion for particular subjects. Clubs are open to all students.
CCGA offers a rich campus community, academically rigorous programs, and well-educated faculty ready to serve our students. Plan a visit to CCGA today to see if our biology program is right for you!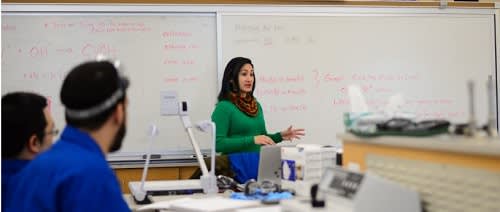 Coastal Ecology
The Coastal Ecology concentration prepares students who plan to pursue careers in ecology, conservation biology, marine biology, organismal biology, forestry, wildlife, or natural resource management.
Pre-Professional
The Pre-Professional concentration prepares students who plan to pursue careers in microbiology, cellular and molecular biology, biotechnology, medicine, veterinary medicine, biomedical science, dentistry, pharmacy or physical therapy. This concentration prepares students for professional and graduates school programs.
Secondary Education
The Secondary Education concentration prepares future secondary biology teachers for the region and state. Highly-qualified science and mathematics teachers are known to be critically important to increase the number of high school graduates who pursue advanced degrees in Science, Technology, Engineering, and Mathematics (STEM). This concentration aligns with the curriculum guidelines of the Next Generation Science Standards; NCATE/NGSS Program Standards (2003).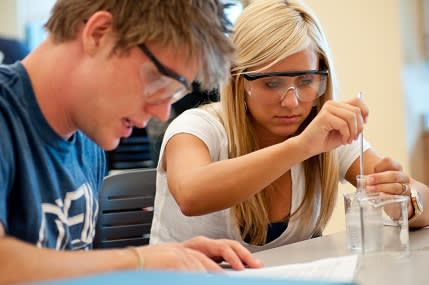 Biochemistry
The Biochemistry concentration provides students with a quantitatively focused curriculum that bridges their interests in Biology and Chemistry and prepares them for entry into a variety of professional programs in the medical field as well as graduate studies in Biochemistry.
Cost & Fees
The tuition rate for the 2016-2017 academic year for in-state students is $102.13 per credit hour. The non-resident tuition rate is $377.40 per credit hour.