BA in
Bachelor of Arts in English
Claflin University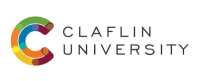 Scholarships
Explore scholarship opportunities to help fund your studies
Introduction
Studying English at Claflin, you'll benefit from small class sizes, dedicated faculty and a variety of opportunities to showcase your talents. Our dynamic program will prepare you for a professional career and provide a solid academic foundation for furthering your education in graduate school.
Student Opportunities and Experience
As an English major, you'll have the opportunity to complete internships and gain real-world experience in your chosen field. You can also choose to complete minors from other departments to increase your marketability when you graduate. Our students are encouraged to present their undergraduate research at conferences.
Qualified students may join the Sigma Tau Delta International English Honor Society, which inducts new members twice a year. Department majors honors students and others gain valuable experiences working on the Department's publication, The Tatler newsletter. All English majors are encouraged to support the CLAFS (Claflin University Literary Arts and Film Society) lecture series and other programs.