Bachelor in
Bachelor in Biology
Central Methodist University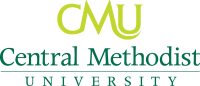 Scholarships
Explore scholarship opportunities to help fund your studies
Introduction
Biology is the study of life. From biospheres, ecosystems, and biological communities to organisms, cells, and organelles, biology offers students the opportunity to delve broadly and deeply into the science of living systems. C.M.U. Biology majors receive excellent preparation for a wide variety of careers, combining classroom-based concepts with hands-on laboratory experience, along with strong analysis, reasoning, and communication skills.
About This Program
The Biology major prepares students for graduate school in the biological sciences. It also prepares students to enter any of the professional fields related to medicine, teaching, and other areas including economic, industrial, and applied biology.
As a C.M.U. Biology major, you will have opportunities to:
interact with science faculty who are experts in their fields, as they serve as mentors to help guide your academic and professional success
develop skills as you receive hands-on experience both in laboratories and in the field
complete either a capstone internship or a research project
receive the preparation needed to further your education in graduate school
Degrees Available
Bachelor of Arts in Biology
Bachelor of Science in Biology

C.M.U. Biology Degree Programs:
Biology - concentration in Pre-Health Sciences
Biology - concentration in Molecular Biology
Biology - concentration in Wildlife Ecology and Conservation
Environmental Science
Marine Biology
Middle School Education - Science Certification
Secondary Education - Biology Certification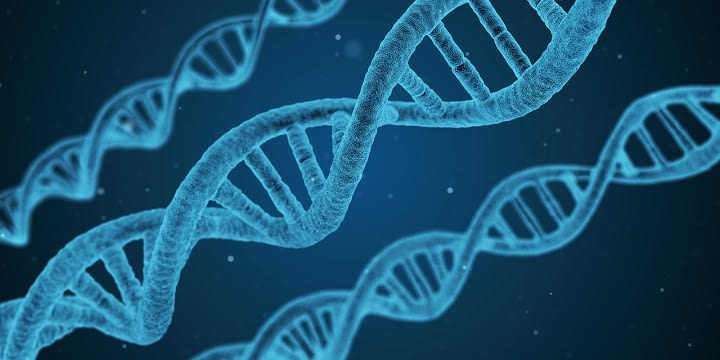 Admission Requirements
Admission to C.M.U. is selective. Our admission staff carefully reviews and evaluates each application on an individual basis. Please review all requirements prior to applying for admission.
Whether you're a College of Liberal Arts and Sciences (CLAS) student or a College of Graduate and Extended Studies (CGES) student, C.M.U. will challenge you, and provide opportunities to develop skills that will pay off in your professional journey.
We would love for you to join us and experience an education that gives you more. There are just a few requirements to keep in mind regarding the admission process.
College of Liberal Arts & Sciences
Incoming Freshmen
To receive admission to Central Methodist University, applicants are expected to have completed a college preparatory program with at least a 2.5 cumulative grade point average on a 4.0 scale or 2250 GED score and have a 21 or above on the ACT or 1500 or above on the SAT examination. Applicants are advised to complete a college preparatory program which would include:
Four years of English
Three years of Math
Three years of Science
Three years of Social Studies
One year of a foreign language
Students falling below the minimum standards may be admitted on a provisional basis and will be considered individually. This consideration will be conducted by the Director of Admission and the Academic Standards and Admission Committee. Students admitted under provisional admission must comply with all conditions and requirements specified in writing by Central Methodist University
Homeschooled Students
Homeschooled students must submit a valid homeschool transcript, have a 2.5-grade point average and a 21 ACT or above or a 1500 or above on the SAT.
Transfer Students
Transfer applicants must have a 2.0 or higher GPA for all previously attempted college coursework and be eligible to return to the last college attended. Those who do not meet these criteria must present a letter of appeal to the Academic Standards and Admission Committee which will determine whether the student will be admitted.
All transfer applicants must submit official transcripts of their high school records clearly indicating GPA and class rank. Transfer applicants must also submit official transcripts from all colleges and universities attended. These transcripts are part of the student's permanent college record.
College of Graduate & Extended Studies
Undergraduate - Transfer Student
Students must have completed 60 hours or more from an accredited college or have an associates degree and have at least a 2.0 GPA in transferable courses. Official transcripts from all colleges attended must be sent to C.M.U..
Students with less than a 2.0-grade point average may be considered for admission on a provisional basis. Certain degree-completion programs have additional, specific requirements.
Undergraduate - First Time Students
First-time Freshmen are those who are entering college for the first time or have successfully completed 11 or fewer college credit hours other than dual credit. Official transcripts from all high schools and colleges attended must be sent to C.M.U. as well as ACT or SAT scores.
TUITION & FEES
College of Liberal Arts & Sciences
Annual Tuition (12-18 hours per semester) $23,650
Annual Fees $770
The Student Perspective - Lexi Salva from Central Methodist University on Vimeo.
LOCATIONS
This program is offered at the following locations:
RESIDENTIAL CAMPUS
English Language Requirements
Certify your English proficiency with the Duolingo English Test! The DET is a convenient, fast, and affordable online English test accepted by over 4,000 universities (like this one) around the world.