BSc in
Bachelor of Science in Biology
Canisius College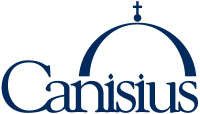 Introduction
Simply stated, biology is the study of life. A complete education in biology requires a survey of the natural sciences that integrates ecology and evolution with organismal, cellular, and molecular biology. For a comprehensive, transformative education, biology students are engaged in rigorous classroom instruction as well as dynamic, hands-on research. Biology majors enjoy being challenged in the classroom, lab, and field; they are thereby provided the tools for success in post-graduate studies and careers of interest. In biology, you will prepare for a broad selection of paths in the biological sciences including industry, research, health-related professions, and education.
The Biology Department seeks to engage and challenge students through personalized educational experiences that prepare graduates for success in any biology-related career. Department courses emphasize active faculty-student mentorship through small class sizes and hands-on scientific practice in the lab and field. Faculty members provide broad coverage of expertise that offers students a solid foundation in core biological principles/skills. The program's diverse research interests give students the vital benefit of research opportunities that address significant biological questions. The department offers a special Biology with Distinction degree for any biology majors interested in pursuing post-graduate education. The department also offers six biology minors to students wishing particular specialization:
Cell and Molecular
Environmental
Neuroscience
General Biology (for non-biology majors)
Animal Behavior
Zoo Biology
Distinctions
In this major, you are a part of a highly successful Biology Department with ties to institutions such as Roswell Park Cancer Institute. Program graduates have successfully attained advanced graduate degrees in academic or health-related careers. Others have found employment in industry, research, education, or government service. The Biology Department has produced three Fulbright scholars, and past graduates have been admitted to some of the most competitive advanced degree programs in the country.
Program Outcome
The Biology major offers broad training in the biological sciences and balances organismal with cellular/molecular biology. This background serves as a solid preparation for
future graduate-level education in the biological sciences
future professional education in clinical and health-related sciences
employment at the bachelor's level
additional training in other disciplines that require a thorough understanding of biologies, such as various areas of business, communications, engineering, law, and social policy development
Curriculum
Qualifications
Students must maintain a 2.0 overall average to graduate with a degree in Biology. Students must attain a C- or greater in each of the introductory courses (BIO 111, BIO 112, and BIO 211) in order to progress into the next course in the Biology sequence. Students must have a C- or better in BIO 212 and successfully complete BIO 211L and BIO 212L to take any 400-level Biology courses.
Biology Major Course Requirements
BIO 111 & 111L Introductory Biology I and Introductory Biology Laboratory I 4
BIO 112 & 112L Introductory Biology II and Introductory Biology Laboratory II 4
BIO 211 & 211L Biochemistry and Cell Biology I and Biochemistry and Cell Biology Lab I 4
BIO 212 & 212L Biochemistry and Cell Biology II and Biochemistry and Cell Biology Lab II 4
BIO 351 Biology Seminar I 1
BIO 353 Biology Seminar II 1
CHM 111 & 111L General Chemistry I and General Chemistry I Laboratory 1 4
CHM 112 & 112L General Chemistry II and General Chemistry II Laboratory 4
CHM 227 & 227L Organic Chemistry I and Organic Chemistry I Laboratory 4
CHM 228 & 228L Organic Chemistry II and Organic Chemistry II Laboratory 4
PHY 201 & 201L College Physics I and College Physics I Laboratory 4
PHY 202 & 202L College Physics II and College Physics II Laboratory 4
Select one of the following mathematics electives options: 8
Option 1:
MAT 111 Calculus I 1
MAT 141 Inferential Statistics and Computers for Science
or PSY 201 Basic Statistics for Behavioral Sciences
Option 2:
MAT 111 & MAT 112 Calculus I and Calculus II 1
Option 3:
One year of statistics for sciences
Biology Major Electives (6 courses as described below) 22
Total Credits 72
Major Electives
Select six 300- or 400-level lecture courses, four with associated laboratories
Area 1 Elective and Lab 4
Area 2 Elective and Lab 4
Area 3 Elective and Lab 4
Biology Elective 3
Biology Elective 3
Biology Elective and Lab 4
Total Credits 22
Area 1: Ecology and Evolution
BIO 305 & 305L Medical Microbiology and its Ecological Basis and Medical Microbiology and its Ecological Basis Lab 1 4
BIO 320 & 320L Field Ecology and Field Ecology Lab 4
BIO 357 & 357L Evolution and Evolution Laboratory 4
BIO 375 & 375L Community Ecology and Community Ecology Laboratory 4
BIO 377 & 377L Freshwater Biology and Freshwater Biology Laboratory 4
BIO 378 & 378L Wetlands and Wetlands Laboratory 4
BIO 406 & 406L Population and Conservation Genetics and Population and Conservation Genetics Laboratory 4
BIO 412 & 412L Evolution & Development and Evolution & Development Lab 4
Area 2: Organismal Biology
BIO 307 & 307L Microbiology and Microbiology Laboratory 4
BIO 324 & 324L Human Anatomy and Human Anatomy Lab 4
BIO 335 & 335L Plant Biology and Plant Biology Lab 4
BIO 340 & 340L Physiology and Physiology Laboratory 4
BIO 343 & 343L Entomology and Entomology Lab 4
BIO 366 & 366L Ornithology and Ornithology Laboratory 4
Area 3: Molecular and Cellular Biology
BIO 404 & 404L Genetics and Genetics Laboratory 4
BIO 414 & 414L Enzymes and Proteins and Enzymes and Proteins Laboratory 4
BIO 419 & 419L Cell Biology and Cell Biology Laboratory 4
BIO 425 & 425L Cellular Neurobiology and Cellular Neurobiology Laboratory 4
BIO 426 & 426L Immunochemistry and Immunochemistry Laboratory 4
BIO 430 & 430L Advanced Cellular Biochemistry and Metabolism and Advanced Cellular Biochemistry and Metabolism Laboratory 4
BIO 432 & 432L Developmental Biology and Developmental Biology Laboratory 4
BIO 435 & 435L Developmental Neurobiology and Develop Neurobiology Laboratory 4
BIO 450 & 450L Molecular Biology and Molecular Biology Laboratory 4
Biology Electives
BIO 312 Primatology 3
BIO 317 Sex, Evolution and Behavior 3
BIO 322 Conservation Biology 3
BIO 345 Functional Neuroanatomy 3
BIO 357 Evolution 3
BIO 360 Environmental Health 3
BIO 364 Zoology: Diversity of Animal Life 3
BIO 424 Epigenetics and Disease 3
BIO 441 Neurobiology of Nervous System Disorders 3
BIO 444 Cancer Biology 3