Bachelor in
BSc in Integrated Human Biology
Bastyr University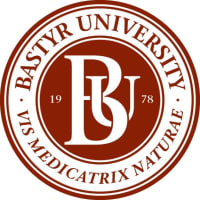 Scholarships
Explore scholarship opportunities to help fund your studies
Introduction
The Bachelor of Science with a Major in Integrated Human Biology serves as excellent preparation for a career as a 21st-century health practitioner or biomedical researcher. This fully accredited undergraduate degree equips students with the competencies necessary to pursue a range of professional degrees (naturopathic doctor, medical doctor, dentist, pharmacist), allied health degrees (physician's assistant, nurse, physical therapist) or graduate studies in biological sciences.
With a focus on hands-on scientific research, this progressive program draws connections among physiology, anatomy, cell biology, biochemistry and genetics — rather than teaching each subject individually. This distinct approach helps students unravel the complexities of human biology and develop a unified understanding of the structure and function of the body. In this way, students acquire a strong foundation in biological science and develop critical thinking skills crucial for careers in biology and health.
New students must have completed 90 college credits to enter. The program allows community college students to complete a degree and also welcomes transfer students from traditional four-year colleges.
Program Features
Excellence in teaching and mentoring — Small class sizes, an introductory seminar the first quarter, and faculty mentorship throughout the program all foster a supportive learning environment, encourage collaborative learning and develop communication skills.
Emphasis on scientific research skills — Students participate in hands-on, inquiry-based labs and must complete a research proposal. Students also complete an original research project. Additional research opportunities are available through the Bastyr University Research Institute.
Multidisciplinary electives — Students may take elective coursework in psychology, nutrition, herbal sciences and other disciplines that provide a broad perspective on human health.
University resources — including financial aid, modern student housing, a whole food dining commons, a health sciences library and a 51-acre Seattle-area campus.
Serene, wooded surroundings — The University campus abuts the second largest lake in Washington and the 316-acre Saint Edward State Park, which features miles of hiking, running and biking trails.
A diverse student body — Bastyr draws undergraduate, graduate and professional students from across the United States and 28 other countries.