BA in
Arabic Language Intensive Program - ALIN
AUC The American University in Cairo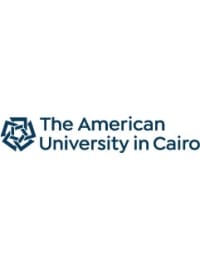 Introduction
AUC's Arabic Language Intensive Program (ALIN) offers intensive Arabic-language courses that meet for 20 to 25 contact hours per week, offering 12 to 15 transferable credit hours for international students. ALIN offers courses at the elementary, intermediate, and advanced levels and infuses its curriculum with content-based courses in both Modern Standard Arabic and Egyptian Colloquial Arabic. A summer program where students can receive 6 to 8 credit hours is also available. The Department of Arabic Language Instruction (ALI) at AUC is the leading academic center for the study of Arabic, providing both students and faculty with the most comprehensive and diversified Arabic-language instruction and training worldwide. It is fully accredited in Egypt and the United States, with an 80-year history of excellence. The program also offers its students a wide range of short one-day tours and long overnight trips inside and outside Cairo. These tours or trips are considered part of the program and are either fully funded or partially subsidized by the department. A big part of the ALIN programs focuses on learning through cultural immersion, where students stretch their language skills beyond the classroom and gain a better understanding of the Arab world by simply living in it.
Curriculum
What you'll learn:
ALIN develops the student's Arabic-language skills, including reading, writing, listening, and speaking. Within a cultural dimension and driven by a critical thinking framework, students acquire the necessary skills to effectively communicate in Arabic. They use the language functions to possess competence, in relation to their level, in Modern Standard and Egyptian Colloquial Arabic.
Schedule: Sundays through Thursdays from 8:30 AM to 4 PM
Location: AUC Tahrir Square
Program Outcome
Where it can take you:
Students in the elementary level program will gain working competence in reading and writing Modern Standard Arabic and understanding and speaking Egyptian Colloquial or Modern Standard Arabic. Students at the intermediate level will be able to read and write Modern Standard Arabic with some fluency, allowing them to converse freely in Arabic as well as pursue studies in their areas of interest in Arabic. Intermediate-level students will also enhance their knowledge of vocabulary related to specific fields of interest, such as business and diplomacy. Advanced-level students will be able to employ Arabic with competence and confidence in the fields of business or diplomacy.
Scholarships and Funding
AUC offers scholarships for undergraduate and graduate study abroad students. One of the University's major priorities is providing scholarships and financial aid support to its students, in order to further AUC's mission of building a culture of leadership, lifelong learning, and dedication to making significant contributions to Egypt and the international community in diverse fields. Through scholarship awards, AUC attracts gifted young men and women, regardless of their financial circumstances, to the University and provides them with an education that empowers them to create positive change in Egypt and the world. AUC offers scholarships based on merit and need. Students with special qualifications, such as academic, athletic, or artistic talent, and who demonstrate high financial need compete for these scholarships.
Thanks to the generosity of our donors, AUC offers more than 90 named scholarships supported by individuals and corporations. These funds from prestigious donors have allowed AUC to recruit and educate outstanding and eligible students coming from different cities, countries, and educational backgrounds.
Learn more about scholarships here: https://www.aucegypt.edu/admissions/scholarships/international-students
Ideal Students
Who it's for:
The program serves students from all over the world who wish to invest in learning Arabic at various levels, including:
Nonnative Arabic speakers from different professional backgrounds
Nonnative Arabic learners with specific career aspirations who want to learn Arabic in the most effective and efficient way
Study-abroad and non-degree learners wishing to explore a new language and uncover new opportunities