BSc in
BSc in Automotive Engineering
Atilim University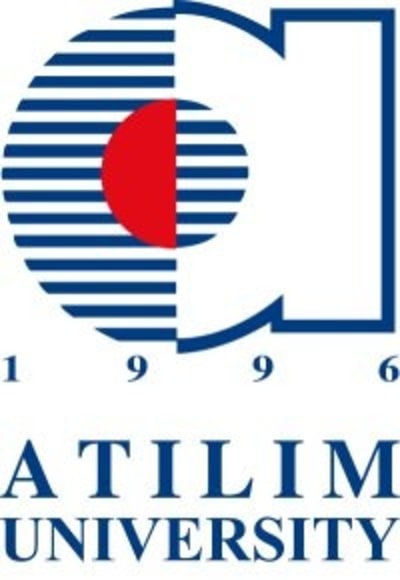 Key Information
---
Campus location
Ankara, Turkey
Application deadline
Request info
Earliest start date
Sep 2023
Scholarships
Explore scholarship opportunities to help fund your studies
Introduction
BSc in Automotive Engineering
Automotive engineering is an engineering department which is interested in the engineering problems and the needs of the automotive sector and the other related industry branches. Automotive engineering department studies are not only about the motor vehicles that are produced to carry any kind of goods and passengers on the land transportation but also other land vehicles which are used in agriculture, construction and defense industries. In addition, an automotive engineer also works on the issues such as design and manufacture of the vehicles mentioned above, the integration of the components that are produced in subsidiary industries, automation, quality control, protection of environment and safety procedures in the field of automotive industry.
After aerospace and aviation industry, the automotive industry takes the first place as the sector with the use of highest technology with a multidisciplinary approach. In recent years, research and development expenses in the sector are increasing gradually, because of intensive competition and companies' interest in incorporating high technology. Particularly the concepts like manufacturing technologies, alternative materials, and fuels, new engine technologies, environment concept, safety, electrical and hybrid vehicle design, fuel cells nowadays considerably get more importance. There is no need to say that software and informatics are getting more and more important in the automotive sector as a result of increased use of electronics technology in the automotive sector.
The automotive industry is one of the key factors that push forward the economy in our country. Surely, it is a result of its close relation with other fields. The automotive industry is the main purchaser in essential industry branches such as iron&steel, petrochemistry, rubber, glass, electrical, electronics, machine manufacturing and that's why it is the pioneer of improvement at these sectors.
The aim of the program and its educational concept
Automotive engineers deal with concepts like research of productions according to the needs of sector, design, development, and application of the products. The Automotive Engineering Department in Atılım University was established to offer undergraduate education about fundamentals of automotive engineering and its applications, to research about cutting-edge technology and technology transfer, to find accurate, practical and economical solutions to the problems occurred in automotive engineering and its management as part of a collaboration between university and industry.
In order to succeed this mission, Automotive Engineering Department raises automotive engineers who
are aware of the fundamental engineering and design principles of automotive engineering,
are able to ideally implement engineering principles in terms of both manufacturing and design in the automotive sector,
have a background about new technologies such as new manufacturing methods, alternative fuels, a material in the automotive sector,
are knowledgeable about environment and energy,
are able to enhance the safety precautions on the further developed vehicles
are fit for teamwork, are able to communicate effectively with his/her managers, colleagues and members of relevant social, and are able to work in harmony, and in accordance with professional ethics.
Job opportunities
Automotive industry and its close relation with the other industries create a wide range of employment opportunities. In the light of the 2005 statistics, in the automotive industry, apart from 15 companies which directly produce vehicles, there are many small and medium-size companies which produce components and spare parts in our country. On the other hand, iron&steel, machine&manufacturing, agriculture, construction, fuel, perspex, electrical&electronics are also the industries which are directly related with the automotive industry. There have been many considerable studies about a production of armored vehicles in our country thanks to the investment on defense industry in recent years. Our products can easily draw attraction both in domestic and foreign markets. Consequently, automotive engineers will be able to find a wide range of job opportunities in the above-mentioned fields at private and public establishments.
Needs of the automotive industry, especially about research and development of high technology have been highlighted in the 2015 targets of State Planning Organization. A cooperation is between universities and industries is a must since automotive industry is multi-disciplined, hi-tech industry. It is predicted that automotive engineers are expected to find job opportunities both in firms and universities which develop cutting-edge technological items for the automotive industry.