BSc in
BSc (Hons) in Forensic Computing
Asia Pacific Institute of Information Technology (APIIT)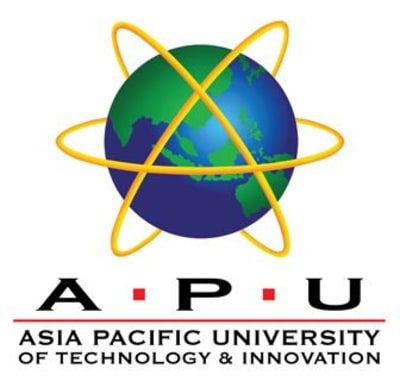 Key Information
---
Campus location
Kuala Lumpur, Malaysia
Tuition fees
USD 20,380 / per year *
Application deadline
Request info
Earliest start date
Request info
* International Students Year 1: RM 26,300 (USD 6,840) + £ 250 Year 2: RM 27,800 (USD 6,240) + £ 250 Year 3: RM 28,100 (USD 7,300) + £ 250 Total: RM 82,200 (USD 20,380) + £ 750
Scholarships
Explore scholarship opportunities to help fund your studies
Introduction
Overview
As computers are an intrinsic part of normal life, they are also important as a tool in criminal activity. Hence, they can provide a vital source of evidence. This award provides a solid grounding in the skills you need to follow a career in the forensic investigation of computer systems and related areas of security. The same skills that enable you to track down evidence also equip you with the abilities necessary to help organizations and individuals recover data/information that may have been lost or corrupted as a result of the accidental or malicious activity. You can not only detect criminal activity but also help to save people from the consequences of such activity.
The first year provides a general grounding in fundamental computing skills and introduces you to the use of standard software tools. In the following years, you will deepen your knowledge and skills required for the investigation, evidence gathering and forensic analysis of that evidence from computer systems (including mobile devices), as well as understanding the legal context and the role of expert witness testimony.
Related areas of computer security are studied to provide a fuller context to your forensic computing studies. You will also extend your underpinning knowledge of computer networks and the hardware and system software of computer systems.
Entry Requirements
Route 1: Entry to Year 1 Degree
Successful completion of STPM with 2 full passes or equivalent with minimum CGPA of 2.0 and completion of SPM or equivalent with credit in Mathematics; or
Successful completion of A-Level with at least a pass in 2 subjects and successful completion of O-Level or equivalent with credit in Mathematics; or
Recognised Matriculation or foundation with CGPA 2.0 and credit in Mathematics at SPM Level; or
A qualification that APIIT accepts as equivalent to the above.
Route 2: Direct Entry to Year 2 Degree
Successful completion of the relevant APIIT Diploma, or
Successful completion of the study in another recognized institution with academic credits equivalent to level 4 of an honors degree in relevant subjects
All students must demonstrate that they have met the equivalent of IELTS 6 either through formal English language assessment or through success in the prior study at "A" level or equivalent in English.
Programme outline
Topics you will experience include:
Year 1
Algorithms & Data Structures in C
Hardware & Software Systems & Graphics
Introduction to Forensic Tools & Techniques
Introduction to Networking with LANs & WANs
Introduction to Security Technologies
Introduction to Software Development
Mathematics & Statistics for Computing
Systems and Database Analysis
Year 2
Hardware & Software Systems & Networks
Professional & Enterprise Development
Computer Systems Low Level Techniques
Information Systems Organisations & Management
Cybercrime Forensic Analysis
Internship
Year 3
Expert Witness Testimony and the Legal System
Computer Systems Security
Forensic Data Gathering, Reconstruction and Analysis
Legal & Evidentiary Aspects of Forensic Computing
Project: Artefact Realisation, Testing & Evaluation
Project: Planning, Management, Communication & Appraisal
Project: Research, Analysis & Artefact Design
In addition to the above, all students are also required to successfully complete four (4) General Studies modules as stipulated by the Malaysian Qualifications Agency, as well as fulfill credit requirements for Co-Curricular Activities.
Graduate Employment
Graduates will find employment across a wide range of careers destinations including government agencies, local authorities – police department, court & legal firm, banking industries, consultancies, specialist sectors of the digital forensics industry such as cybercrime investigation, IT security consultation, IT security reporting analysis, reverse engineering, mobile security analysis and digital forensics investigation or will enter the industrial or commercial sectors. Others will undertake further postgraduate training across a range of academic and vocational courses.