BSc in
Bachelor of Science in Biology
Allegheny College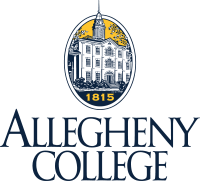 Introduction
Biology, the study of life, is a discipline of astonishing variety. It encompasses not only the diversity of living things on the Earth today but also the diversity of levels (from molecules to ecosystems) at which life can be studied.
Biology at a glance
300 Acres of College-owned woodlands and wetlands are used for research.
70% of majors attend graduate or professional school.
Internships
Allied health care (Meadville Medical Center), summer REU programs (Research Experience for Undergraduates)
Field Studies
Bousson Environmental Research Reserve, Allegheny National Forest, Geneva Wetlands, Presque Isle and Pymatuning State Parks, and more
Study away opportunities
Students interested in studying away from campus during their junior year often spend a semester at either Duke Marine Laboratory in North Carolina or James Cook University in Australia.
Curriculum
The major includes three introductory courses, three advanced courses, a Junior Seminar, a two-semester Senior Project, and two additional science courses outside of biology.
Year 1
The first year begins with a solid foundation in chemistry and math, as well as the first introductory course in biology, organismal physiology, and ecology.
Year 2
The second year typically includes the remaining introductory biology courses, Genetics, Development, and Evolution as well as Investigative Approaches in Biology. This year also includes additional courses in chemistry, usually organic chemistry.
Year 3
In their third year, students will take their Junior Seminar and begin taking their advanced courses in specialty areas of biology. Majors also may be taking their courses in cognate sciences in their junior year.
Year 4
In their fourth year, biology majors will carry out their Senior Comp and finish taking their advanced biology courses. They may also be finishing up their cognate courses in their senior year.
Program Outcome
Demonstrate an understanding of the central features of the extraordinarily diverse landscape of modern biology; demonstrate an understanding of important principles and laboratory techniques in at least three different biological sub-disciplines.
An Understanding of Modern Biology. You'll be able to demonstrate an understanding of the extraordinarily diverse and expanding landscape of modern biology.
Present Your Results. You will be able to present the results of independent research clearly and effectively in both written and oral forms.
Independent Laboratory or Field Research. You'll design and conduct independent laboratory or field research that meets the highest standards of biology.