Bachelor in
Bachelor in International Agribusiness (EED)
Aeres University of Applied Sciences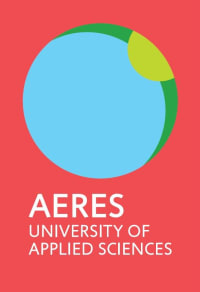 Scholarships
Explore scholarship opportunities to help fund your studies
Introduction
The major International Agribusiness is an English-language programme for students who seek a professional career in the agricultural sector with an international focus. Students study at Aeres UAS in Dronten (The Netherlands) and Groupe ESA in Angers (France). Graduates of this course will know about the agricultural business environment, future developments and how to deal with a demanding and competitive market.
The added value of your studies in France
The Groupe ESA is located in Western France, the leading French agricultural and agri-business region. With its 2,630 students, Groupe ESA is the largest institute of higher education for life sciences in France. It offers a wide range of programmes in 10 major sectors of activity: farming, food, landscape management, environment, horticulture, viticulture, retailing, trade, agribusiness management and town & country planning.
The main features of the educational experience at Groupe ESA are focusing on intensive coaching and a desire to develop a sense of entrepreneurship with a close relationship with business life. The constant exchange with business life allows Groupe ESA to stay in tune with the challenges and realities of the workplace. Angers is a vibrant city with an exceptional heritage, only 90 minutes from Paris and 60 minutes from the Atlantic. Because of the long tradition of horticulture, Angers is today the most important centre for crop production and processing in Europe, notably seeds. It is also a first-class economic centre for the food industry, banks and logistics companies.
Studying in the Netherlands and France gives students the opportunity to discover other cultures and develop the human qualities of respect, open-mindedness, tolerance and resourcefulness.
Qualification
After successfully completing this one- year programme, graduates will receive an Ingenieur degree (bachelor´s honours degree) in Agribusiness & Business Administration. This degree is designed in such a way that it can be continued by the Agricadre course of Groupe ESA.