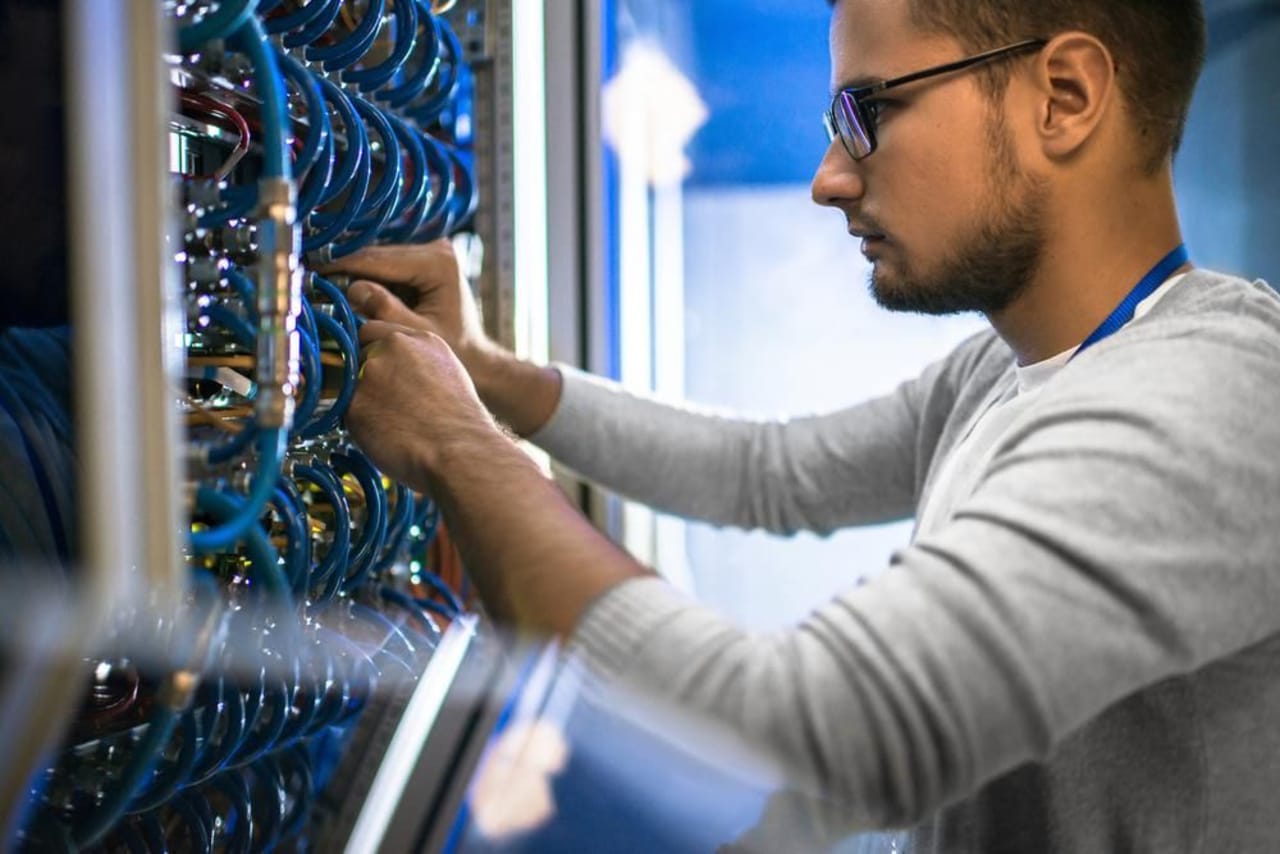 22 BSc Programs in Computer Networking 2023
Overview
The Bachelor of Science, or BSc, is one of a number of bachelor's degree distinctions that take about four years to earn. Many high school graduates choose to work toward a BSc as a method of enhancing their job prospects and earning potential within what is often a science-based industry.

Just what is a BSc in Computer Networking? This undergraduate degree is earned following about 120 credit hours of intensive study in areas related to computer automation. Most programs focus on giving students the tools and skills they need to effectively theorize, analyze, design and implement various algorithmic processes with the intent of ultimately streamlining the ways the world lives, works and plays. Common areas of study include computer science, information technologies, computer software engineering, and medical imaging and informatics within a variety of global settings.

The Bachelor of Science in Computer Networking can be used as a steppingstone toward a Master of Science in Computer Networking or a similar field. Some graduates choose to enter the workforce immediately upon receiving the BSc in Computer Networking, and find that they have more opportunities available to them and better earning potential than they did before attending college.

Prospective computer networking students should expect considerable variation in the cost of one bachelor's degree program to another. The admissions office of each school is a great resource for securing accurate and timely tuition information.

Graduates of computer networking bachelor's degree programs are generally able to find profitable positions within a variety of settings. Many go on to work in IT, computer science or cognitive science; others may focus on a particular area of computer or general engineering. Some graduates go on to work in medical imaging and processing or information technology. It is also possible to find employment in software or educational curriculum development. Another possible path is returning to school in pursuit of a Master of Science in Computer Networking or a similar field.

A computer networking degree can lead to a highly rewarding and profitable career. Those interested in learning more should explore the many online and on-campus computer networking degree programs available globally by reviewing our program listings. Search for your program below and contact directly the admission office of the school of your choice by filling in the lead form.


Read more
Filters
BSc
Technology Studies
Computer Science
Computer Networking